viernes, 20 de noviembre de 2020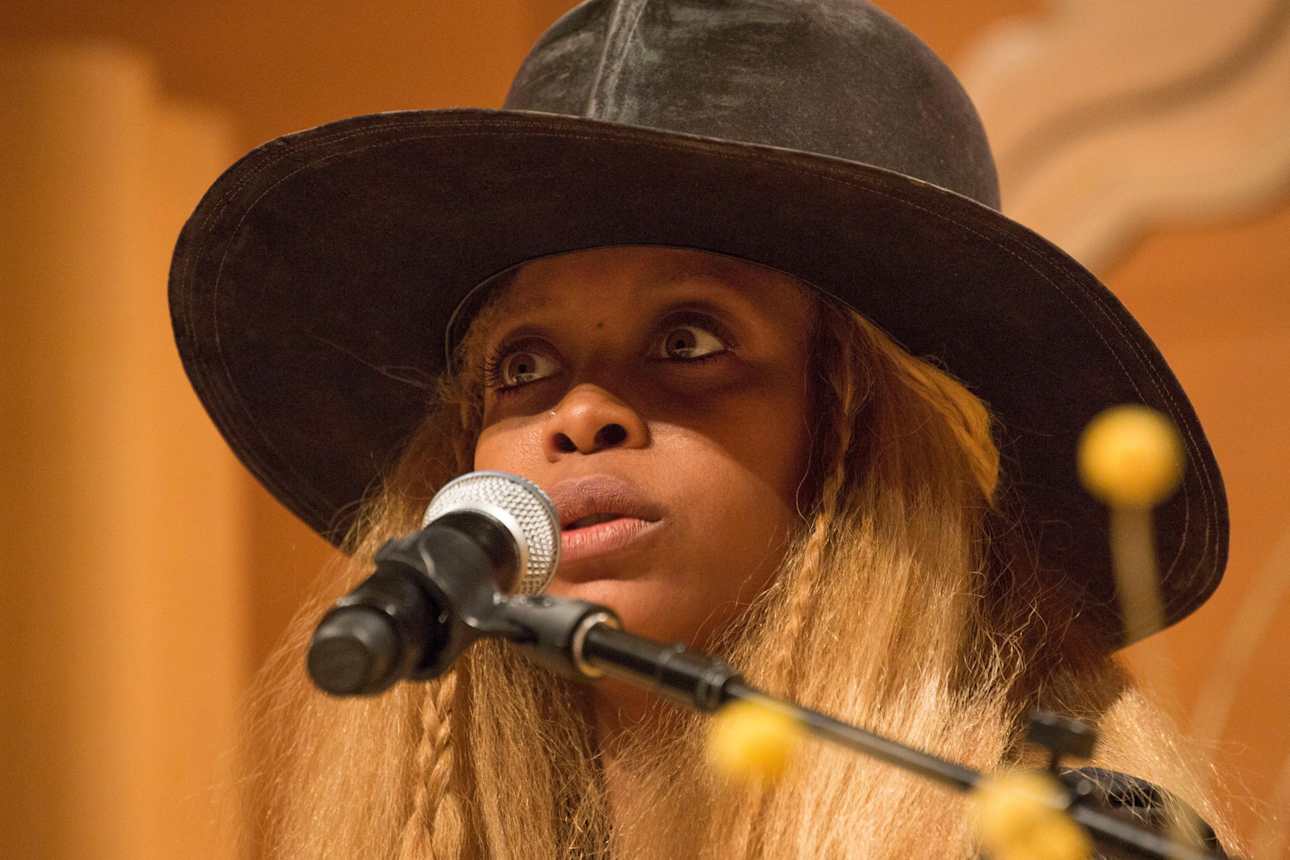 Erykah Badu está un poco confundida por los resultados de una prueba reciente de COVID-19.
El viernes (13 de noviembre), la cantante ganadora del Grammy compartió en las redes sociales que finalmente recibió un certificado de buena salud después de múltiples pruebas durante 24 horas, pero que los resultados anteriores mostraron extrañamente que había dado positivo y negativo.
"No hay síntomas. Se hizo la prueba de COVID. con la misma máquina. Fosa nasal izquierda positiva. Fosa nasal derecha negativa", tuiteó Badu. "Tal vez necesiten llamar a Swiss Beats para poder hacer un versus entre ellas. Lo curioso es que el Dr. SOLAMENTE informó el resultado positivo. ¿Qué diablos está pasando aquí?".
La cantante de "Afro Blue" compartió una captura de pantalla de los resultados contradictorios de las pruebas y señaló que ella y su banda se realizan regularmente pruebas de coronavirus antes de las transmisiones en vivo.
"Qué inconveniente tener una prueba positiva y luego negativa 3 veces después de 24 horas. La misma prueba. Entendemos que no son 100% precisos, pero esto es extraño", tuiteó.
Badu no es la única celebridad que experimenta resultados inusuales en las pruebas COVID. Más temprano en el día, Elon Musk tuiteó que pasó por la misma prueba.
"Algo extremadamente falso está sucediendo", escribió el fundador de Tesla y SpaceX. "Fue probado para covid cuatro veces hoy. Dos pruebas dieron negativo, dos dieron positivo. Misma máquina, misma prueba, misma enfermera. Prueba rápida de antígeno de BD ".
Vea los tweets de Badu a continuación.
No symptoms. Was tested for COVID. Same machine. Left nostril positive . Right nostril negative. Maybe they need to call Swiss Beats so they can do a versus between them. Funny thing is , Dr. ONLY reported the positive result. What the fack is goin on here. Rapid Test. $$$$ smh.

— ErykahBadoula (@fatbellybella) November 13, 2020
November 13, 2020
This is my third rapid test in 24 hours. SMH. It's routine to take c19 test before a livestream broadcast for all band and crew. Earlier I took 2 and one was positive the other neg in separate nostrils ?? We need to investigate these tests further. I want my $ back . pic.twitter.com/AFIfX9Kg1q

— ErykahBadoula (@fatbellybella) November 13, 2020
What an inconvenience to be tested positive then negative 3x after within 24 hours. Same test . We understand that they aren't 100% accurate but this is strange.

— ErykahBadoula (@fatbellybella) November 13, 2020
Album Review
En esta ocasión se realiza un review del nuevo álbum de Backxwash 'I Lie Here Buried With My Rings and My Dresses'.
Translate
Popular Posts
Kelly Lee Owens ha compartido el nuevo sencillo "Unity" , que será el tema principal de la próxima Copa Mundial Femenina de la FIF...

Jlin ha compartido una nueva canción para Adult Swim Singles, una colaboración con Fitz Fonzarelli y Cap Productions. Se titula "Loc...

Spoon ha anunciado un nuevo álbum que llegará a principios del próximo año. Lucifer on the Sofa , su décimo álbum, sale el 11 de febrero a ...

Metronomy ha anunciado su séptimo álbum de estudio: Small World sale el 18 de febrero a través de Because Music . Hoy, el grupo ha comparti...

Ken Stringfellow de The Posies , REM y Big Star ha sido acusado de conducta sexual inapropiada por tres mujeres, informa KUOW de Seattle . A...
TWITTER