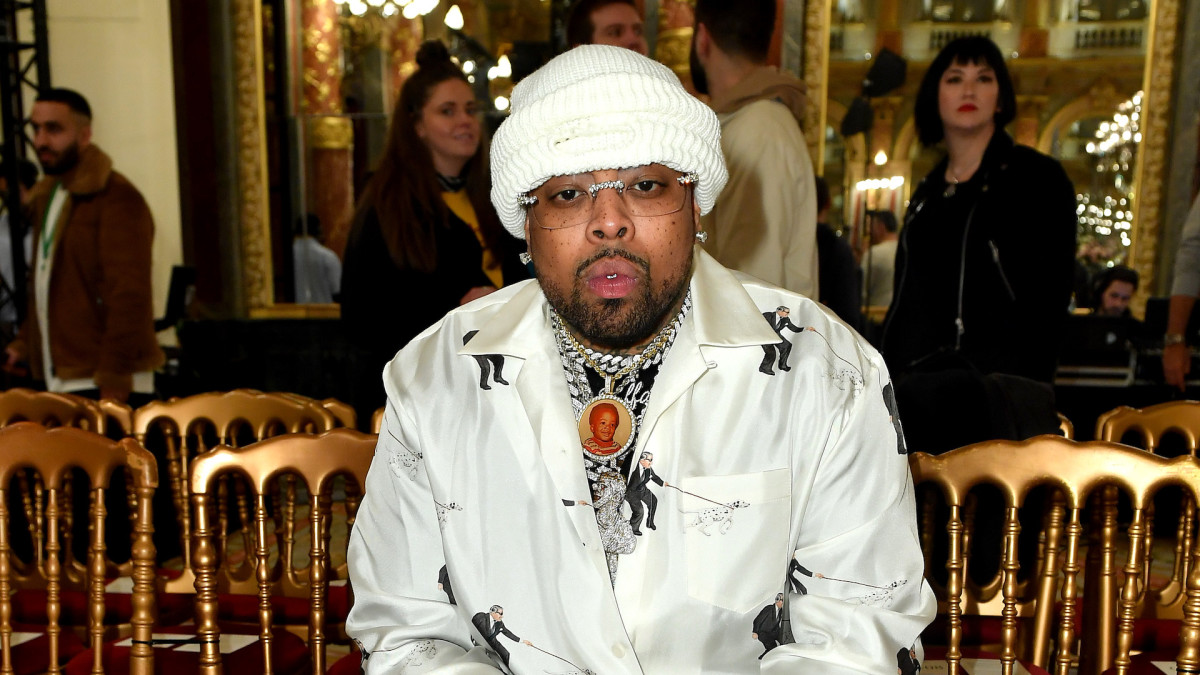 Como si Westside Gunn no hubiera hecho lo suficiente este año, el líder del todopoderoso equipo de Griselda todavía está en la estufa cocinando algo de trabajo.
Con Pray For Paris todavía en rotación desde abril y FlyGod Is An Awesome God 2 haciendo su parte para mantener el movimiento, Gunn ahora está listo para lanzar su debut en Shady Records, Who Made the Sunshine, el2 de octubre.
"Todo lo que he hecho hasta ahora me ha llevado a este momento", dijo Gunn en IG mientras publicaba la obra de arte (de su hija, WS Pootie). "Cuando dije que FlyGod era un clásico, la gente no lo vio en ese momento. Luego dejé Supreme Blientele e hice que la gente comenzara a creer. Luego dejé Pray For Paris y supe que tenía mi fórmula junta y estaba listo para mi primer álbum de lanzamiento importante. Y ahora, está oficialmente aquí: Who Made the Sunshine ".
"Cada proyecto ha sido pintado de manera diferente y con un propósito", continuó. "Sé que terminaré de rapear pronto, pero tengo que darte WSG en un nivel diferente. Este proyecto, juro que es mi mejor trabajo hasta la fecha y sé que es genial porque me tomó una semana hacerlo y no dos días jajaja. De esto se trata el Hip Hop. Me siento joven en este álbum. Te prometo que nunca escuchaste algo como esto en Shady Records. Esto es TODO BÚFALO. Esto no se puede compararse con nada que haya hecho antes, es si FlyGod y Supreme Blientele tuvieran un bebé ".
En sus redes sociales, Gunn acaba de revelar la lista de canciones oficial que incluye 11 canciones con colaboraciones de Slick Rick (!!), Jadakiss, Busta Rhymes, Stove God Cooks, Black Thought, Flee Lord, ElCamino, Smoke DZA, Estee Nack, y por supuesto Benny the Butcher, Conway the Machine y Armani Caesar.
En el lado de la producción, seremos bendecidos con ritmos de Alchemist, Daringer, Just Blaze, Beat Butcha y Conductor Williams.