sábado, 12 de septiembre de 2020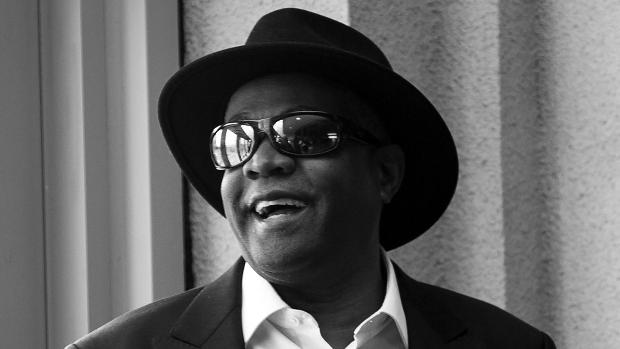 Ronald Bell, cofundador del legendario grupo de funk y soul de los años 70 Kool & the Gang, falleció a los 68 años.
Según un informe de
USA Today
el miércoles por la noche (9 de septiembre), Bell, quien también cantó en la pionera banda de funk, murió en su casa en las Virgin Islands de EE. UU. ayer por la mañana. La publicista de Bell, Sujata Murthy, compartió que el difunto artista estaba acompañado por su esposa, Tina Sinclair Bell, junto a su cama cuando falleció. No se ha revelado la causa de la muerte.
Questlove de The Roots rindió homenaje a Bell, quien era un musulmán practicante conocido por el nombre de Khalis Bayyan, en una publicación de Instagram. "Man. Esto duele. Quiero decir que todo duele, pero perder a Khalis Bayyan (fka Ronald Bell, hermano de Robert Kool), su hermano Kool, puede haber sido el ancla y el músculo de la banda, pero considero que KB es el corazón de esta poderosa unidad". escribió en una parte del post.
El fallecido músico como parte de Kool & the Gang también ha contribuido al hip-hop de una manera importante al permitir que innumerables raperos sampleen su música. "Summer Madness" fue reinventado por DJ Jazzy Jeff & the Fresh Prince para su tema "Summertime". "I Got 5 On It" de Luniz con Mike Marshall samplearon "Jungle Boogie". Ma$e ("Feel So Good") y DJ Kool ("Let Me Clear My Throat") usaron "Hollywood Swinging" de la banda. "Ladies 'Night" de Kool & the Gang fue rehecha por Lil' Kim, Missy Elliott, Angie Martinez, Da Brat y Lisa "Left Eye" Lopes en 1997 cuando hicieron su famosa colaboración "Not Tonight". La lista de sampleos utilizados por los raperos cortesía de Kool & the Gang es interminable.
Bell comenzó con la música junto a su hermano mayor, Robert "Kool" Bell, en Youngstown, Ohio, en la década de 1960, utilizando latas de pintura como instrumentos improvisados. Más tarde se mudaron a Jersey City, Nueva Jersey, donde llevarían sus talentos musicales al frente de la estación de metro Greenwich Village de la ciudad de Nueva York para tocar música.
Después de formar los Jazziacs en la escuela secundaria con sus amigos Spike Mickens, Dennis Thomas, Ricky Westfield, George Brown y Charles Smith, y de sufrir una serie de cambios de nombre, nació Kool & the Gang. Kool & The Gang lanzó su álbum debut homónimo en 1970, que marcó el tono de su icónica fusión de jazz y música funk.
En total, Kool & the Gang lanzarón 23 álbumes. Entre esos esfuerzos se encuentran los exitosos sencillos "Celebration", "Ladies' Night"," Jungle Boogie"y "Summer Madness", todos los cuales coescribió Ronald Bell. También ayudó a escribir "Get Down On It", "Joanna", "Fresh", "Misled" y "Cherish".
Kool & the Gang se llevó a casa su primer premio Grammy en 1979, por su contribución a la banda sonora de
Saturday Night Feve
r.
Bell pasó gran parte de las décadas de 1990 y 2000 de gira con la innovadora banda.
Ronald Bell y sus compañeros de banda de Kool & the Gang fueron incluidos en el Salón de la Fama de los Compositores en 2018.
Antes de su fallecimiento, Bell estaba trabajando en una serie de esfuerzos de colaboración, así como en un proyecto en solitario,
Kool Baby Brotha Band
. También estaba buscando montar una serie de cortometrajes animados llamada Kool TV sobre la infancia y la carrera de la banda.
Le sobreviven su esposa y 10 hijos: Kahdijah, Rasheed, Nadirah, Liza, Maryam, Aminah, Jennah, Khalis, Asia y James.
Especial Semanal Review
The Best to the Best Wale ft. Maxo Kream & Yella Beezy - Down South* Niki - Every Summertime Big Thief - Little Things/Sparrow* Sufjan S...
Translate
TWITTER