viernes, 21 de agosto de 2020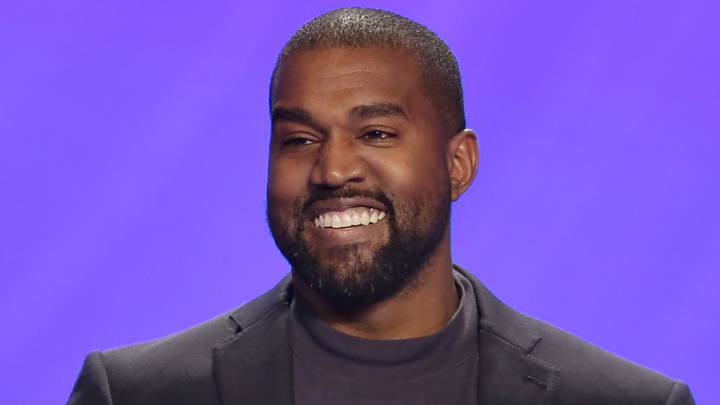 La poco convencional campaña presidencial de terceros de Kanye West sigue siendo confusa. El rapero que se postula bajo la bandera de la fiesta de cumpleaños en un aparente intento de desbancar a su ex amigo y compañero de MAGA Pres. Trump, publicó un póster de campaña el miércoles (19 de agosto) con un collage de imágenes que incluyen al ícono de la moda y editora en jefe de
Vogue
, Anna Wintour, y la actriz Kirsten Dunst.
Solo que nadie le dijo a la estrella de
On Becoming a God in Central Florida
que ella era parte de la narrativa de West, y parecía, bueno, un poco molesta. "¿Cuál es el mensaje aquí y por qué soy parte de él?" Dunst tuiteó a 'Ye el jueves por la mañana (20 de agosto) junto con un emoji encogiéndose de hombros. Dunst está, de hecho, literalmente al frente y al centro del póster aparentemente elaborado en casa, que presenta una imagen de 2002 de la actriz sonriendo ampliamente desde un antiguo perfil de
Vanity Fair
, enmarcado por el eslogan Kanye 2020Vision de West.
La oferta de West 11th hour se ha enfrentado a importantes obstáculos, incluida una aparente falta de personal para ayudar a que el rapero figure en la boleta electoral en la mayoría de los estados, con ofertas para que, según se informa, tenga éxito en Vermont, Utah, Arkansas, Colorado y Oklahoma, mientras que fracasó en Nueva Jersey y Illinois y quedan alguna peticiones pendientes en otros seis estados cruciales. Como señaló
People
, en el momento de la publicación, West solo podía ganar 31 votos de colegios electorales en los cinco estados en los que está calificado para aparecer en la boleta, muy por debajo de los 270 necesarios para ganar las elecciones.
No se pudo contactar a un portavoz de West para comentar en el momento de la publicación.
What's the message here, and why am I apart of it? 🤷🏼‍♀️

— Kirsten Dunst (@kirstendunst) August 20, 2020
Especial Semanal Review
En este especial semanal se evalúa los lanzamientos correspondientes hasta la fecha '16/06/2021' The Best to the Best Tyler, the Cre...

Popular Posts
En este especial semanal se evalúa los lanzamientos correspondientes hasta la fecha '09/06/2021'    The Best to the Best Nothi...

Brockhampton ha anunciado una gira por América del Norte en 2022 detrás de su último álbum Roadrunner: New Light, New Machine . Después de l...

KeiyaA realiza una gira por Estados Unidos, Reino Unido y Europa. Los espectáculos tienen lugar de agosto a diciembre. Junto a KeiyaA en la ...

Con solo unos días para el lanzamiento de su próximo álbum, Tyler, The Creator ha compartido un video llamado "Wusyaname". La imag...

TWITTER