martes, 9 de junio de 2020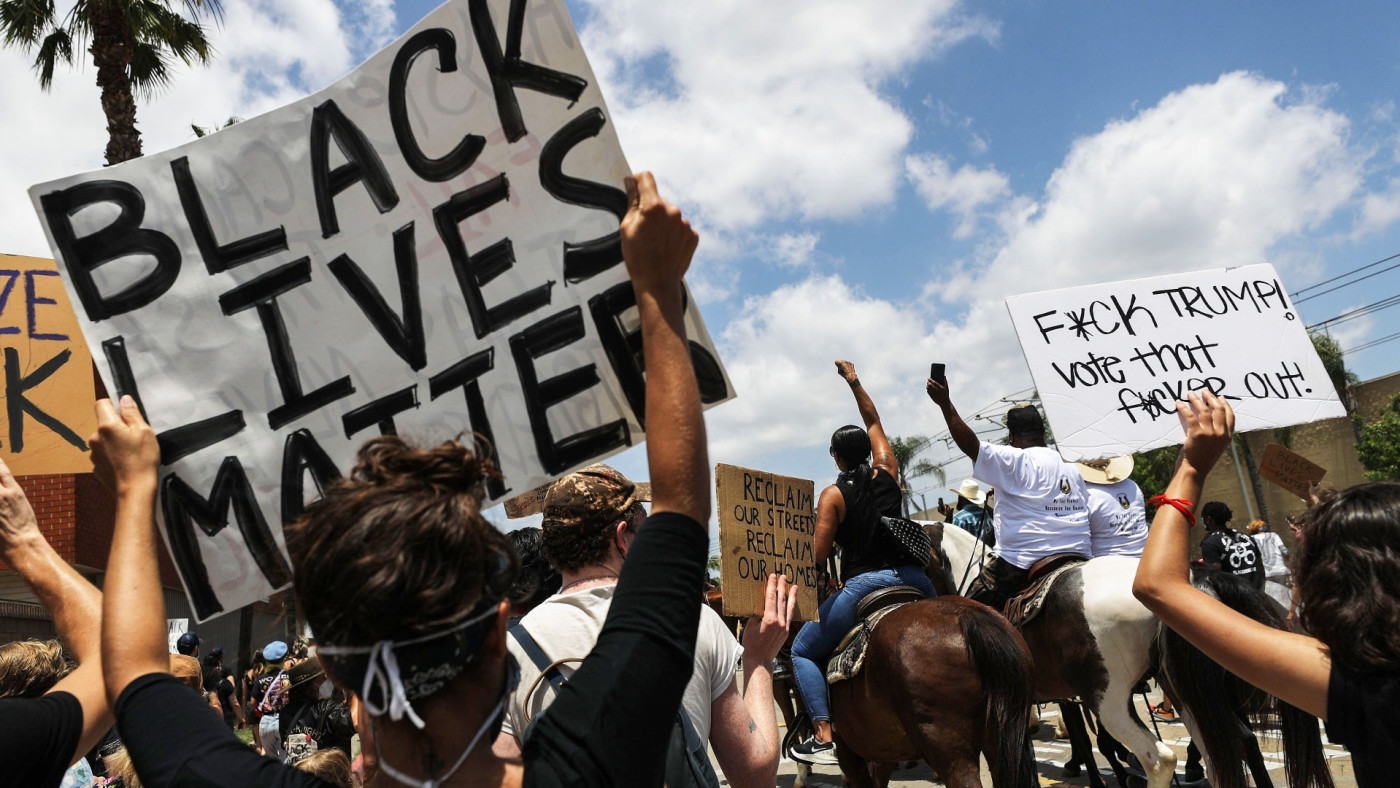 Kendrick Lamar, cuyo "Alright" sigue siendo un himno de protesta edificante en medio de las manifestaciones nacionales en curso, fue uno de los que participaron en la caminata de paz de Compton de este fin de semana.
La protesta tuvo lugar el domingo, y los reunidos marcharon desde Gateway Towne Center hasta el monumento a Martin Luther King Jr. junto al Ayuntamiento.
"Miles se unieron, hombres, mujeres y niños, para marchar pacíficamente por la unidad, la justicia y la paz para todos", dijo el alcalde Aja Brown sobre la protesta del domingo. "Hoy demostramos que el AMOR que tenemos el uno por el otro es poderoso. Gracias a todos los que salieron y a los que quisieron, pero no pudieron ... Como dije hoy, este momento no es el final, sino el comienzo de una nueva era: un movimiento para involucrar, educar y empoderar a Compton para movilizarse, organizarse y tomar medidas, especialmente cuando es importante ".
DeMar DeRozan, Russell Westbrook, Taco Mell y los Cowboys de Compton también asistieron a la Caminata por la Paz.
Según el alcalde Brown, quien también habló con los manifestantes en la manifestación del domingo, el momento marcó un ejemplo inspirador de unidad local.
"Una de las mayores fortalezas de Compton es nuestro amor por nuestra ciudad", dijo. "Creo firmemente saldremos de este momento más unidos y más fuertes que nunca".
DeMar DeRozan & Kendrick Lamar protesting together in Compton, CA pic.twitter.com/pjBMOpb1xb

— New Branches (@new_branches) June 7, 2020
Para obtener información sobre protestas, donaciones y recursos adicionales, independientemente de dónde se encuentre, consulte esta guía ampliamente compartida. También hay una serie de peticiones que podrían usar su firma, y ​​realmente no hay excusa para no sacar unos segundos de su
día para firmarlas
.
Especial Semanal Review
En este especial semanal se evalúa los lanzamientos correspondientes hasta la fecha '16/06/2021' The Best to the Best Tyler, the Cre...

Popular Posts
En este especial semanal se evalúa los lanzamientos correspondientes hasta la fecha '09/06/2021'    The Best to the Best Nothi...

Brockhampton ha anunciado una gira por América del Norte en 2022 detrás de su último álbum Roadrunner: New Light, New Machine . Después de l...

KeiyaA realiza una gira por Estados Unidos, Reino Unido y Europa. Los espectáculos tienen lugar de agosto a diciembre. Junto a KeiyaA en la ...

El rapero canadiense Haviah Mighty ha compartido un video de "Protest", una nueva pista que presenta al artista londinense de grime Yizzy. L...

TWITTER