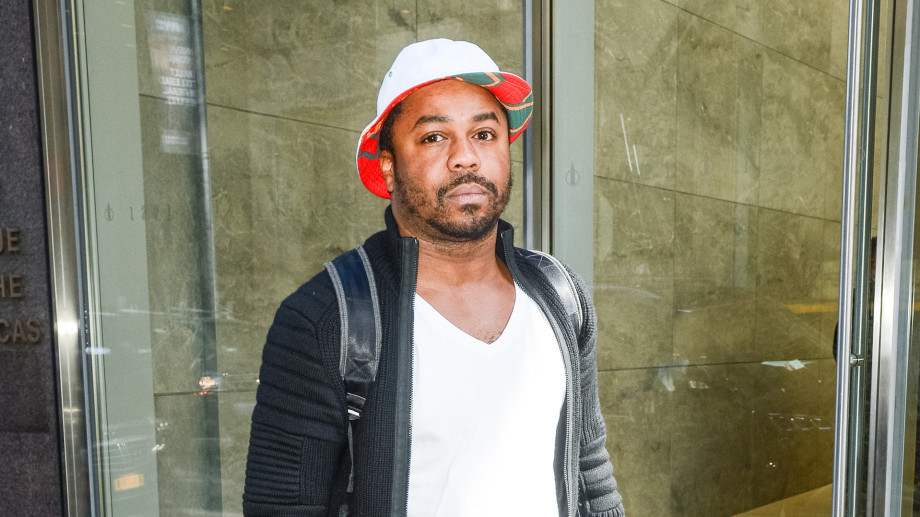 The Blueprint 2: The Gift & The Curse
podría no estar en la lista cuando los fanáticos están enumerando sus álbumes favoritos de JAY-Z, pero aún así fue un proyecto tremendamente exitoso que generó algunos clásicos de culto, incluido "Hovi Baby". El beat infeccioso cautivó al hip-hop. Durante una conversación con NPR y Questlove, el productor Just Blaze explicó cómo el instrumental provocó cierta envidia de sus compañeros músicos.
Solo Blaze declaró que él y el baterista de Roots son amigos, pero Quest estaba molesto con Blaze cuando escuchó el beat por primera vez. "Lo gracioso de ese single", dijo Blaze. "Questlove, somos amigos, pero él me odia porque recuerdo que me llamó y me dijo: '¿Quién tocó la batería en eso?', Y dije: 'Amigo, ese soy yo en mi MP'. Un gran refuerzo para mí internamente porque uno de los mejores bateristas de hip-hop está pensando que esa canción es un baterista en vivo y que soy solo yo imitando eso con mis dedos ".
Quest continuó diciendo que el patrón de batería lo atrajo al disco. Además, JAY-Z decidió interpretar la sensación de la instrumentación en vivo al presentar su "banda" durante la presentación de la canción.
"Bienvenido a la extravagancia de JAY-Z", dice Hov. "Me gustaría presentarles a mi banda ahora mismo, Just Blaze and the Blazettes. En este momento quiero que le des un poco al baterista. No ma, realmente, dale un poco al baterista".
Esto, combinado con el sonido de la canción, hizo que Quest pensara que había un verdadero baterista tocando el instrumental. Como él contó:
El sonido era nítido, quizás un poco metálico, pero parecía que tenía manos reales detrás. Llamé a Just Blaze y le pregunté de quién eran las manos. Resulta que eran suyos, o al menos sus dedos, tocando una batería. La batería no me sorprendió en el sentido de que era obra de un virtuoso, o que el momento era magnífico, o que era tan complejo. Hubo una cierta sensación de imperfección a pesar de haber sido hecha en una máquina que de alguna manera la hizo más perfecta. Esas mismas cualidades estaban en el trabajo de J. Dilla, y trato de ponerlas en la mía. No es que no estemos usando tecnología. Estamos. Pero se rige por el deseo de hacer que la tecnología refleje la humanidad.
En cuanto al tema del odio, Quest aclaró: "El punto que estoy tratando de transmitir es, si le digo a Just, '¡Ugh, te odio, man!' eso solo significa que me encanta que su trabajo me haga trabajar más duro por mi cuenta. No es necesaria una charla técnica. Solo amor ".