viernes, 10 de abril de 2020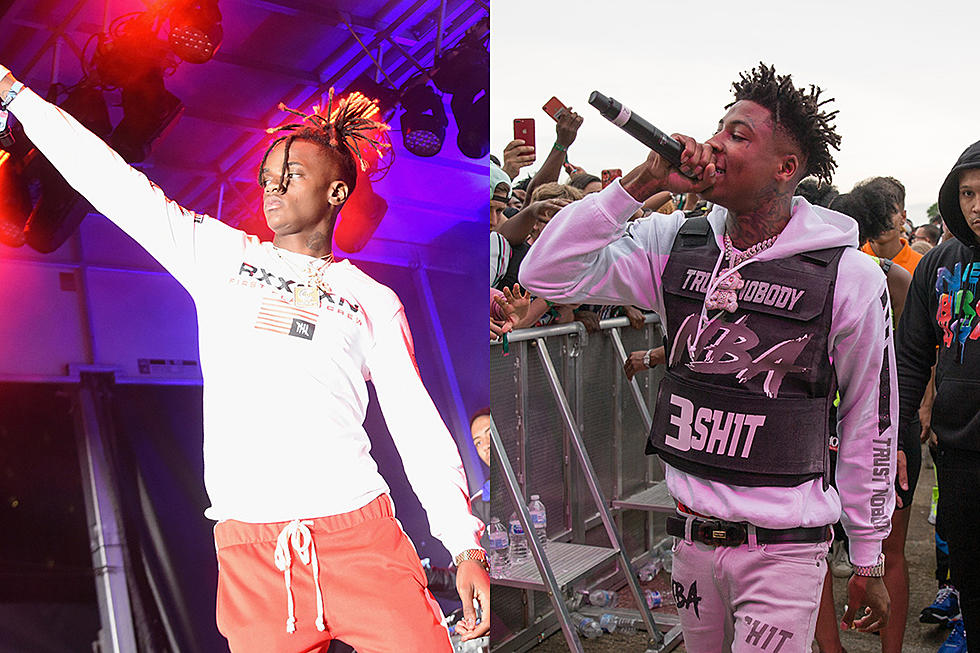 JayDaYoungan ha desatado un nuevo récord de fuego.
El miércoles (8 de abril), el rapero de Louisiana lanzó una canción llamada "38k (Facts)" en su página oficial de YouTube que parece afectar a la tripulación de YoungBoy Never Broke Again.
"I'ma speak on all the facts and tell the shit just how it is/I'm in my bag and niggas pissed and plus he mad about a bitch/When I was fucking on his ho/He was steadying about me 'bout shit/Begging me to leave her 'lone/This nigga acting like the bitch/You put that pussy coming on my post/They laughed about that shit/But I was laughing while yo baby mama gagged all on my dick
" Jay rapea en el single.
La madrugada del jueves (9 de abril), Jay subió un fragmento del video a su página de Instagram, en el que tomó una foto directa de Baby Joe, un afiliado de YoungBoy. La carga en las redes sociales también incluyó una ubicación, K-38. El título y la ubicación de la canción son presumiblemente un golpe en YoungBoy que lanzó un mixtape titulado
38 Baby
en 2016.
"Y es una verdadera hoe que lo llaman Baby Joe", el rapero subtituló la foto en la publicación, que también tiene la sección de comentarios desactivada
Especial Semanal Review
The Best to the Best Wale ft. Maxo Kream & Yella Beezy - Down South* Niki - Every Summertime Big Thief - Little Things/Sparrow* Sufjan S...
Translate
TWITTER