viernes, 10 de enero de 2020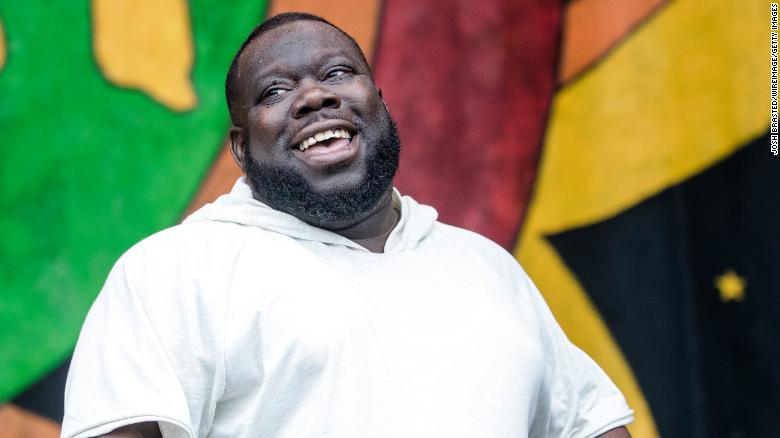 New Orleans ha sufrido una pérdida.
El jueves (9 de enero), NOLA confirmó que la leyenda local 5th Ward Weebie había fallecido. Según los informes, el "Bounce King" había sido hospitalizado después de complicaciones de una cirugía cardíaca y finalmente perdió su batalla. Tenía 42 años.
Weebie, cuyo nombre de nacimiento es Jerome Cosey, fue un jugador clave en la escena única del bounce de Nueva Orleans y obtuvo el título de "Bounce King" después de encontrar el éxito con éxitos regionales como "Let Me Find Out" y "Fuck Katrina". A lo largo de los años, trabajó con la leyenda de Nueva Orleans, Lil Wayne, y recientemente apareció en "Nice for What", centrado en el bounce de Drake, en su esfuerzo de 2018,
Scorpion
.
En un comunicado, el publicista de Weebie destacó la verdadera pasión del rapero por su ciudad.
"Jerome Cosey (5th Ward Weebie) fue y es un elemento básico en la cultura de Nueva Orleans", dijo Jonathan Thomas. "Su pasión por la ciudad se ejemplificó en las plataformas más grandes".
Después de aparecer recientemente en el mitin de la alcaldesa de Nueva Orleans, LaToya Cantrell, antes del partido de los Saints contra los Seattle Seahawks en septiembre, la alcaldesa Cantrell también se movió para publicar una dedicación al difunto rapero.
"Me rompió el corazón saber que Jerome Cosey, nuestro 5to Ward Weebie, ha fallecido", escribió la alcaldesa Cantrell en una publicación de Instagram. "Déjame descubrir que no sabías quién era ... Era una personalidad icónica, una leyenda de Nueva Orleans y un amigo querido. Era el Bounce King, que nos mostró cómo movernos, cómo amar y cómo llevar pasión y humanidad a todo lo que hacemos. Nueva Orleans ha perdido una piedra angular de nuestra cultura. Nuestra ciudad no será la misma sin su voz y su espíritu. Que descanse en la paz perfecta de Dios ".
Especial Semanal Review
En este especial semanal se evalúa los lanzamientos correspondientes hasta la fecha '16/06/2021' The Best to the Best Tyler, the Cre...

Popular Posts
En este especial semanal se evalúa los lanzamientos correspondientes hasta la fecha '09/06/2021'    The Best to the Best Nothi...

Brockhampton ha anunciado una gira por América del Norte en 2022 detrás de su último álbum Roadrunner: New Light, New Machine . Después de l...

KeiyaA realiza una gira por Estados Unidos, Reino Unido y Europa. Los espectáculos tienen lugar de agosto a diciembre. Junto a KeiyaA en la ...

El rapero canadiense Haviah Mighty ha compartido un video de "Protest", una nueva pista que presenta al artista londinense de grime Yizzy. L...

TWITTER