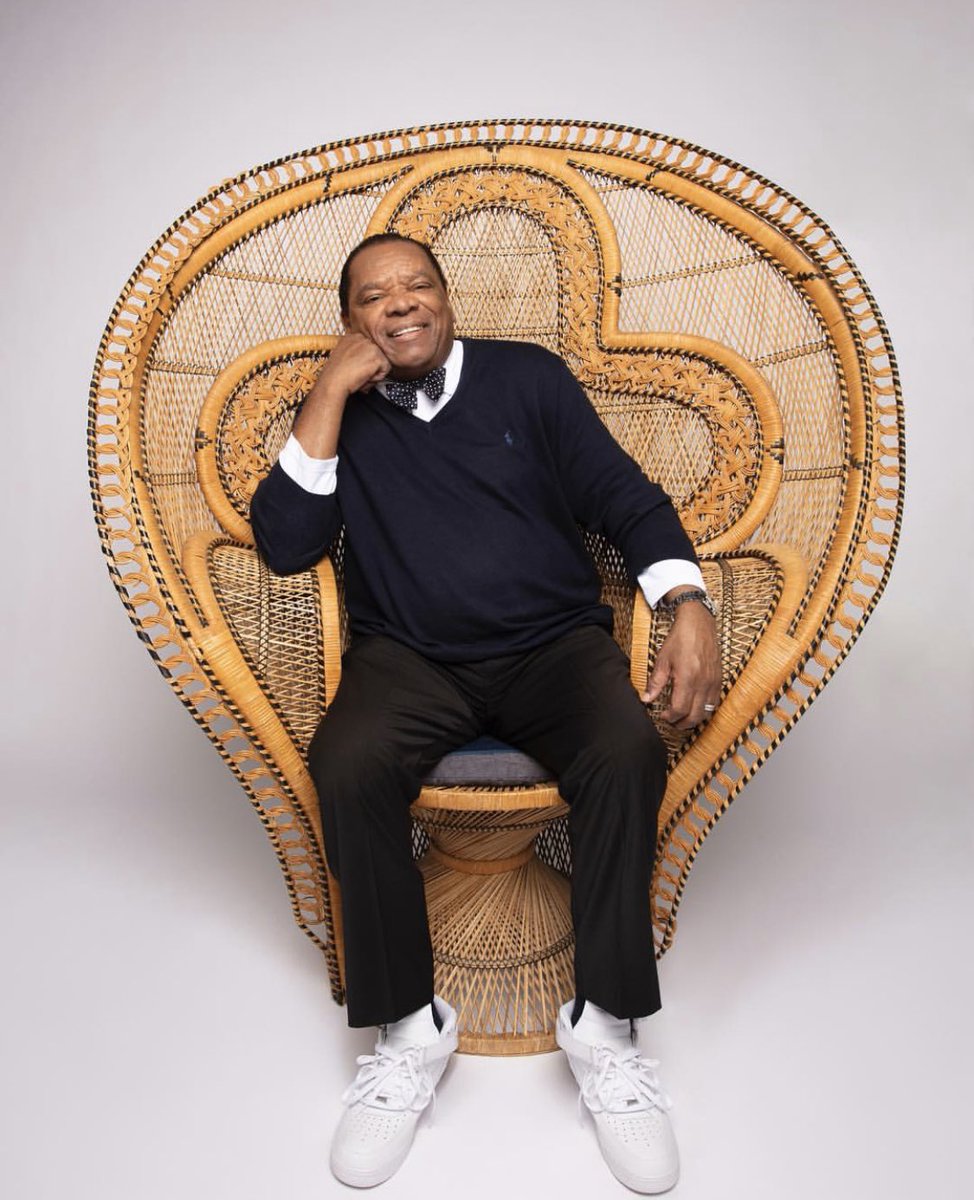 Un icono de Black Hollywood, John Witherspoon, falleció repentinamente en su casa a la edad de 77 años.
"Es con profundo pesar que podemos confirmar que nuestro amado esposo y padre, John Witherspoon, uno de los hombres más trabajadores en el mundo del espectáculo, murió hoy en su casa en Sherman Oaks a la edad de 77 años", dijo la familia de Witherspoon en un comunicado hasta la fecha límite. "Le sobreviven su esposa Angela y sus hijos JD, Alexander y una familia numerosa. Todos estamos en estado de shock, por favor denos un minuto de privacidad y celebraremos su vida y su trabajo juntos. John solía decir "no soy gran cosa", pero fue muy importante para nosotros".
El nativo de Detroit comenzó su carrera como comediante. En la década de 1970 consiguió su papel debut en televisión en
The Jazz Singer
. También apareció en un par de películas como
Hollywood Shuffle
,
Boomerang
,
Vampire in Brooklyn
,
The Ladies Man
y
Fakin' Da Funk
.
Pero es mejor conocido por su papel como el padre de Craig en la franquicia del Friday. También interpreto a Pops en The Wayans Bros. y dio la voz del abuelo Freeman en la serie Boondocks, que estaba programada para reiniciarse.
John Witherspoon todavía hizo comedia hasta su muerte y tenía próximas fechas programadas.

Después de que se difundió la noticia de su muerte,celebridades como Ice Cube, Chance The Rapper, Juice Wrld y más rindieron homenaje a "Pops".

Mira las reacciones a continuación:



— Ice Cube (@icecube) October 30, 2019
— Chance The Rapper (@chancetherapper) October 30, 2019
ARE U FUCKING KIDDING ME. JOHN WITHERSPOON??? Wow. Rip to the legend who gave us a lifetime worth of jokes and good energy. This one truly sucks

— girl with the gun (@AngelHaze) October 30, 2019
Rip John Witherspoon 🤦🏾‍♂️, One of the many iconic African American actors. From the Friday movies and soul plane to the Wayne's bro's and many more in between.. Rip big dawg 🙏🏾

— . (@JuiceWorlddd) October 30, 2019
Not Pops, Man.....

— SiR (@inglewoodSiR) October 30, 2019
— Chuck D (@MrChuckD) October 30, 2019
— GUAPDAD 4000 (@guapdad4000) October 30, 2019
— Skinny Suge (@FreddieGibbs) October 30, 2019
Fuckkkk RIP John Witherspoon! Lots of laughs cuz of ya 🙏🏾

— Cozz (@cody_macc) October 30, 2019