martes, 8 de diciembre de 2020
On 20:05 by Jay in
21 Savage
,
Boldy James
,
Bree Runway
,
clipping.
,
Denzel Curry
,
Dua Lipa
,
Freddie Gibbs
,
Griselda
,
Lista
,
Mac Miller
,
Moses Sumney
,
Rina Sawayama
,
Run The Jewels
,
SAULT
,
The Weeknd
,
Tkay Maidza
No comments
2020 es un año que da comienzo a una nueva década llena de emoción si bien este año a tenido repercusiones negativas en nuestras vida, en el ambito musical ha tenido un verdadero impacto en renovaciones de ritmos, talentos, entre otras cosas que nos ayudan a adentrarnos más en un proyecto en especifico.
Este año se ha dado el regreso de artistas como The Weeknd, Lil Uzi Vert e incluso los 13 años de ausencia de Jay Electronica, pero también ha servido como plato de fondo para aquellos nuevos artistas que tienen algo que decir y que sin duda alguna no se han quedado al margen viendo como los artistas más codiciados obtienen lo suyo. Es el año donde también fuimos bombardeados por una masividad de proyectos por parte de un solo artista o una franquicia como es el caso de la creciente explosión de los muchachos de Griselda que con Boldy James y una nueva integrante están expandiendo un imperio, pero también es el año donde los famosos Deluxes no dejaban de llegar, quizás por un tema económico debido a la pandemia o porque vieron el resultado que Lil Uzi Vert traía con su esperado 'Eternal Atake' que después muchos artistas se ahorraron el trabajo de sacar música aparte y esto empezó a incluirse en un mismo material con 3 singles más añadido.
Da la curiosidad ver que comparados a años pasados muchos géneros musicales tienen quizás su top 5 en listas separadas. Lo que hará Zona Urbana será ordenarlos en tal posicionamiento a nivel personal en una sola lista la cuál se ira indicando a que genero musical pertenece cada uno de ellos, oh y por cierto al final como siempre puedes ver las Honorables Menciones que acontecieron este año, la cuál son buenos proyectos pero que no alcanzaron a hacer la lista en general. Si realmente te pasaste por escuchar algunos de estos álbumes este año no dudes en escucharlo.
Aquí los mejores proyectos de este año 2020:
Jelly & Pie'rre Bourne - The Wolf of Peachtree (Hip-Hop/Trap Rap)
Xavier Omär – if You Feel
Son Little – aloha
Anjimile – Giver Taker
Baauer – PLANET'S MAD
Headie One – GANG
Deante' Hitchcock – BETTER
Lecrae – Restoration
Nicolas Jaar - Cenizas
Burna Boy – Twice As Tall
Mach-Hommy – Mach's Hard Lemonade
Navy Blue - ADA iRIN
Adrian Younge – Roy Ayers JID002
Marv Won – Sooner Than Later
070 Shake - Modus Vivendi
Childish Gambino - 3.15.20
serpentwithfeet – Apparition (R&B/Soul)
BK – O Líder em Movimento (Hip-Hop)
Steve Lacy - The Lo-Fis
Bootsy Collins – The Power of the One (Bootsy Collins) (Funk)
BUMPER – pop songs 2020
Ty Farris - Wired Different (Hip Hop)
Logic – No Pressure (Hip-Hop)
Kate NV – Room For The Moon (Art Pop/Progressive Pop)
Dan Deacon - Mystic Familiar
Disclosure – ENERGY
LNDN DRGS, Jay Worthy & Sean House - Burnout 4
Jerreau - Keep Everything Your Self
Dizzel Rascal - E3 AF
Flo Milli – Ho, why is you here ?
Ambrose Akinmusire – on the tender spot of every calloused moment
Moor Jewelry – True Opera
Quakers - II The Next Wave
Small Bills - Don't Play It Straight
Jyoti – Mama, You Can Bet!
Duckwrth – SuperGood
Curren$y - Welcome to Jet Life Recordings
Slauson Malone – Vergangenheitsbewältigung (Crater Speak)
Irreversible Entaglement - Who Sent You?
King Von - Welcome to O'Block
Jacob Collier – Djesse Vol. 3
Les Amazones d'Afrique - Amazones Power
Kenny Segal – Ajai
Michael Olatuja – Lagos Pepper Soup
Dutchavelli - Dutch From the 5th
The OBGMS - The Ends
Kahlil Blu – DOG
Victoria Monét – JAGUAR
Caleb Giles - Meditations
Open Mike Eagle - Anime, Trauma and Divorce
Katie Gately - Loom
Raleigh Ritchie – Andy
Zebra Katz - Less is Moor
Rival Consoles – Articulation
Gil Scott-Heron & Makaya McCraven -We're New Again: A Reimagining by Makaya McCraven
Lojii - Lo & Behold
Curren$y & Harry Fraud – The OutRunners
Oneohtrix Point Never - Magic Oneohtrix Point Never
Royce Da 5'9'' - The Allegory
Idles - Ultra Mono
Knxledge - 1988
Lauren Bousfield - Palimpsest
Busta Rhymes - Extinction Level Event 2
Thundercat - It Is What It Is
RAZZMATAZZ - I DONT KNOW HOW BUT THEY FOUND ME
Neptunian Maximalism – Éons
ovrkast - try again
Avenade – Vice Versa in Such Things
FLOHIO - No Panic No Pain
Sewerslvt – IRLY
Tha God Fahim – After Every Dark Day Comes Sunshine
Raveena - Moonstone
MIKE – Weight of the World
Nubya Garcia – SOURCE
Tame Impala - The Slow Rush
Obongjayar - Which Way is Forward?
Tom Misch – What Kinda Music
Action Bronson – Only For Dolphins
Lil Darkie – SWAMP
Naeem – Startisha
DJ Python - Mas Amable
Kassa Overall – I THINK I'M GOOD
K-Lone - Cape Cira
Rav, Kill Bill: The Rapper, Scuare - SKIN
38 Spesh – Interstate 38
Jeff Parker - Suite for Max Brown
Jockstrap – Wicked City
Pink Siifu & Fly Anakin - FlySiifu's
Covet – technicolor
Toni Braxton – Spell My Name
Jeremy Cunningham – The Weather Up There
Rico Nasty - Nightmare Vacation
Boldy James & The Alchemist - The Price of Tea in China
S16 - Woodkid
The Leonard Simpson Duo – LSD
Remi Wolf – I'm Allergic To Dogs!
India Jordan – For You
Oklou - Galore
Rav, Kill Bill: The Rapper - I'm on To Me
Navy Blue – Song of Sage: Post Panic!
Sewerslvt – Draining Love Story
SLIFT - UMMON
Common - A Beautiful Revolution (Pt 1)
James Blake – Covers
Nilüfer Yanya – Feeling Lucky?
Nas – King's Disease
Loma - Don't Shy Away
elitimesfour – t;he_si..gna_l
Homeboy Sandman - Don't Feed The Monster
Tayla Parx - Copying Mechanisms
altopalo – farawayfromeveryoneyouknow
redveil – Niagara
HAIM – Women In Music Pt. III
Elzhi – Seven Times Down Eight Times Up
Ludwig Goransson – TENET (Original Motion Picture Soundtrack)
Aminé – Limbo
Roc Marciano - Mt.Marci
Marlowe – Marlowe 2
Leon Bridges & Khruangbin - Texas Sun (EP)
Pa Salieu - Send Them To Coventry
Minor Science – Second Language
Flee Foxes - Shore
Moses Boyd - Dark Matter
$ilkMoney – Attack of the Future Shocked, Flesh Covered, Meatbags of the 85
Russ - Chomp (EP)
Stove God Cooks & Roc Marciano - Reasonable Drought
Sufjan Stevens - The Ascension
Westside Gunn - Pray For Paris
Lupe Fiasco – HOUSE
Dinner Party – Dinner Party
Che Noir & Apollo Brown – As God Intended
Grimes – Miss Anthropocene
Kllo – Maybe We Could
Baths – Pop Music / False B-Sides II
Aesop Rock - Spirit World Field Guide
Orion Sun - Hold Space For Me
Masego - Studiyng Abroad
Your Old Droog - Dump YOD: Krutoy Edition
Soccer Mommy – color theory
Giveon - Take Time/When It's All Said And Done (EP)
Statik Selektah - The Balancing Act
Shinichi Atobe - Yes
Shygirl – ALIAS
The Koreatown Oddity – Little Dominiques Nosebleed
Lido Pimienta – Miss Colombia
Dos Monos – Dos Siki
Food House - Food House
CJ FLY - Rudewboy
Ela Minus – acts of rebellion
Phoebe Bridgers - Punisher
Channel Tres – i can't go outside
HMLTD – West of Eden
SAULT – Untitled (Black Is)
James Blake - Before
Spillage Village – Spilligion
Mourning [A] BLKstar – The Cycle
Big Ghost Ltd & Conway The Machine – No One Mourns the Wicked
Against All Logic - 2017-2019
Kelly Lee Owens – Inner Song
1 800 Pain - Best House On Bad Lock
Backxwash - God Has Nothing to Do With This Leave Him Out of It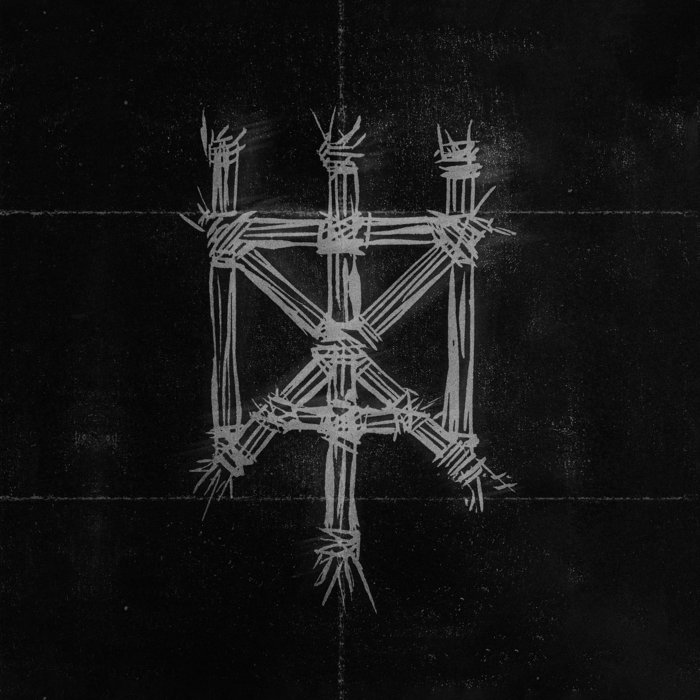 keiyaA – Forever, Ya Girl
Kid Cudi – Man On The Moon III: The Chosen
Bree Runway - 2000AND4EVA
Ransom - Directors Cut (EPs)
Lianne La Havas – Lianne La Havas
Quelle Chris – Innocent Country 2
Chika - Industry Games
Ka – Descendants of Cain
Clown Core – Van
Tony Allen – Rejoice
R.A.P. Ferreira - Purple Moonlight Pages
D Smoke - Black Habits
Moodyman - Taken Away
JPEGMAFIA – EP!
Gorillaz – Song Machine, Season One: Strange Timez (Deluxe)
Cleo Sol – Rose in the Dark
Yves Tumor - Heaven To A Totured Mind
Dua Saleh – ROSETTA
Preservation – Eastern Medicine, Western Illness
Dua Lipa - Future Nostalgia
NNAMDÏ - Brat
Liv.e - Couldn't Wait to Tell You...
Fiona Apple – Fetch The Bolt Cutters
Jay Electronica - A Written Testimony
Jean Dawson – Pixel Bath
Jessie Ware – What's Your Pleasure?
Moor Mother & Billy Woods - BRASS
Chloe x Halle - Ungodly Hour
Rina Sawayama – SAWAYAMA
Keleketla! – Keleketla!
Blu & Exile – Miles
21 Savage & Metro Boomin - Savage Mode II
Black Though - Streams of Thought Vol.3
Sevdaliza – Shabrang
Conway the Machine – From King To A GOD
Tkay Maidza – Last Year Was Weird, Vol. 2
Boldy James – Real Bad Boldy
The Weeknd - After Hours
Alkaline Pink - Nuclear Otacon (Mini Mix Vol.1)
The Avalanches – We Will Always Love You
Shabaka and The Ancestors - We Are Sent Here By History
Boldy James & Sterling Stoles - Manger On McNichols
Moses Sumney - Grae
Denzel Curry & Kenny Beats - Unlocked
Charli XCX – how i'm feeling now
Benny The Butcher - Burden Of Proof
clipping. - Visions of Bodies Being Burned
Freddie Gibbs & The Alchemist - Alfredo
Run The Jewels - RTJ4
Album Review
En esta ocasión se realiza un review del nuevo álbum de Backxwash 'I Lie Here Buried With My Rings and My Dresses'.
Translate
Popular Posts
Kid Cudi es el tema del nuevo documental de Amazon Prime Video A Man Named Scott . La película, dirigida por Robert Alexander, traza la car...

Ken Stringfellow de The Posies , REM y Big Star ha sido acusado de conducta sexual inapropiada por tres mujeres, informa KUOW de Seattle . A...

Jlin ha compartido una nueva canción para Adult Swim Singles, una colaboración con Fitz Fonzarelli y Cap Productions. Se titula "Loc...

Spoon ha anunciado un nuevo álbum que llegará a principios del próximo año. Lucifer on the Sofa , su décimo álbum, sale el 11 de febrero a ...

Snail Mail ha compartido un video de su nueva canción " Madonna ", del próximo LP Valentine . Captura una actuación en la Armor-S...
TWITTER