sábado, 13 de junio de 2020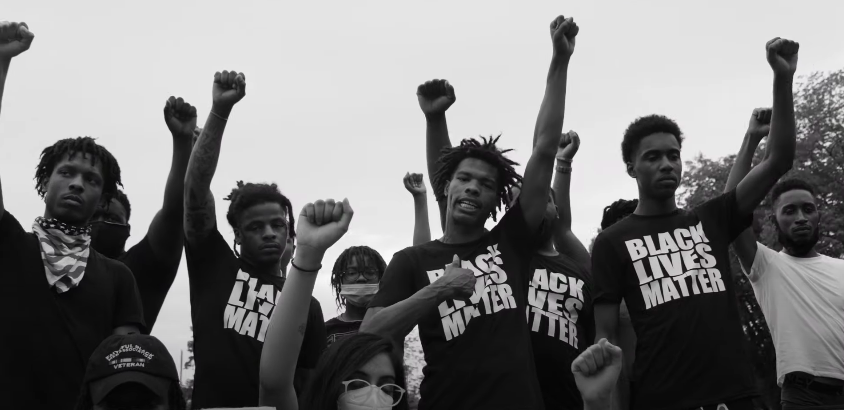 Lil Baby ha regresado con una canción políticamente cargada que toca el asesinato de George Floyd, la brutalidad policial y las protestas de Black Lives Matter que han estado en curso en todo el país. La canción, que se titula "The Bigger Picture", comienza con clips de noticias de informes sobre las protestas y también presenta manifestantes que cantan "I Can't Breathe".
Lil Baby notificó a los fanáticos que las ganancias de la canción irán a tres organizaciones: The National Association of Black Journalists, The Bail Project y Black Lives Matter, así como al abogado de Breonna Taylor.
Mira el video a continuación:
Especial Semanal Review
En este especial semanal se evalúa los lanzamientos correspondientes hasta la fecha 24/05/2021. Mira los anteriores especiales semanales aqu...

Popular Posts
Un panel de tres miembros de la corte de apelaciones de Jamaica confirmó la condena por asesinato del artista de grabación de reggae dance...

Solange y Standing on the Corner se han unido una vez más. Passage es un nuevo cortometraje creado por la Agencia Saint Heron de Solange pa...

El líder de Daughters, Alexis Marshall, ha anunciado su álbum debut en solitario. Se llama CASA DE LULL. HOUSE OF WHEN , y llega el 23 de ju...

El Festival de Música y Arte de Coachella Valley regresa el próximo año para su primera edición desde 2019. El festival se llevará a cabo lo...

Taylor Swift aparecerá en la próxima película del director David O. Russell (el director de Silver Linings Playbook y American Hustle ), seg...

Perfume Genius vuelve a la carretera. Mike Hadreas realizará un espectáculo en la Henry Miller Memorial Library en Big Sur el 25 de junio an...

TWITTER