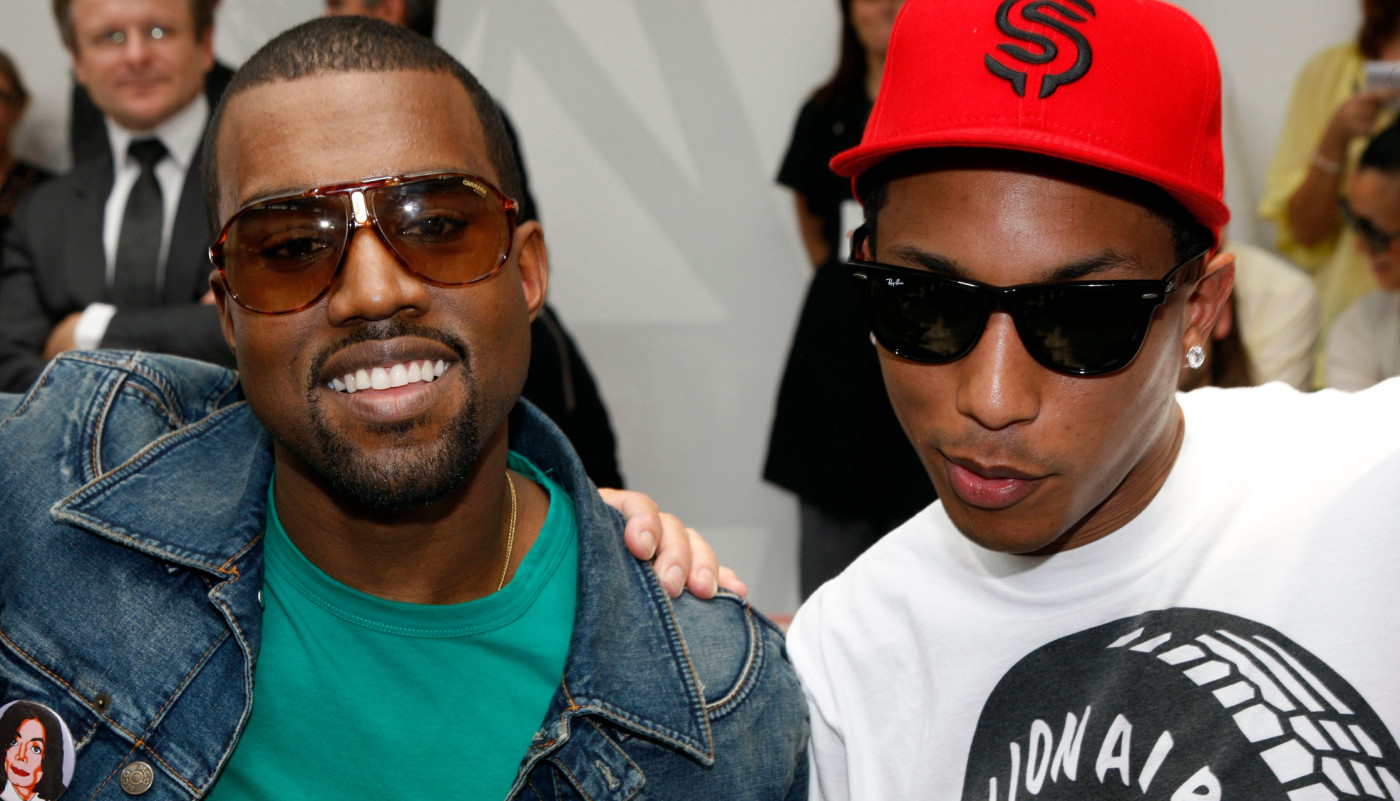 No es ningún secreto que Kanye West ha tenido su parte de escrutinio mediático. El multihifenato de 43 años se ha convertido en una de las figuras más divisivas del entretenimiento, a menudo elogiado por su genio musical y visión artística, mientras que con frecuencia recibe reacciones violentas por sus reflexiones políticas y su naturaleza egocéntrica percibida. Ye habló sobre su personalidad polarizadora durante una entrevista reciente con Pharrell para la
i-D magazine
, en la que trazó paralelismos entre su tratamiento y el de Michael Jackson por parte de los medios.
Ye compara el trato que recibió de los medios con el de MJ mientras defendías el legado y los logros de Jackson.
Mientras felicita al productor de The Neptunes por las barreras musicales que ha roto a lo largo de los años, Kanye dijo que Pharrell "derribó las paredes y las puertas como lo hizo Michael Jackson una generación antes".
"En cierto modo, es muy similar a Michael Jackson, en las formas en que Michael Jackson estaba haciendo cosas encubiertas y súper gangsta, como si acabara de sacar las agujas", continúa el rapero criado en Chicago. "Besó a la hija de Elvis Presley en MTV. Black Culture solía ser ... solíamos estar al frente toda la noche, pero Michael estaba haciendo cosas diferentes a lo que estábamos programados para entender como lo deberíamos hacer. Compró el catálogo de The Beatles. Ese era Mike Jackson, allí mismo ".
El fundador de G.O.O.D. Music dice que a las compañías se les debe prohibir que disminuyan las hazañas de los individuos legendarios, a quienes considera "héroes".
"Deberíamos tener algo que diga que no podemos permitir que ninguna compañía derribe a nuestros héroes", dice Kanye. "No en
The Shade Room
, no en las redes sociales y especialmente en los documentales. Creo que cada vez que los medios no están contentos conmigo es como, 'Aquí van. Van a venir y Wacko Jacko conmigo'. Lo que de alguna manera, han tratado de hacer".
Los viejos amigos y colaboradores anteriores llevaron a cabo la entrevista por teléfono, ya que ambos estaban encerrados. Pharrell dirigió su atención a los efectos sociales, físicos y económicos de la pandemia mundial en curso, y cómo se verá la vida después del coronavirus.
"Creo que debemos tener claro que esta es una plaga que estamos viviendo en este momento", dijo. "No creo que haya una nueva normalidad: no hay suficiente justicia a la diferencia de quiénes fuimos antes de la pandemia y a quién avanzaremos. Creo que ha hecho mucha gente muy cauteloso y nerviosa. La vida tendrá un tipo de gravedad diferente al que había tenido antes. También nos hará realmente separados. Nos estamos desconectando el uno del otro a pesar de que en línea probablemente estemos más conectados que nunca. Es un poco como la Torre de Babel, por así decirlo. Nunca hemos estado tan cerca, y hay muchas ventajas que conllevan. También hay muchas desventajas y muchas áreas grises ".
Kanye inicialmente dio una breve respuesta, afirmando, "no hay nada más que decir" ... Sin embargo, Pharrell presionó a Ye para continuar la conversación, recordándole que hay muchas personas que quieren escuchar sus puntos de vista.
Abordó el tema de la interrupción económica y cómo los estadounidenses deben unirse para garantizar que todos tengan acceso a las necesidades. Recordó una conversación que tuvo con el ejecutivo musical Abou "Bu" Thiam, quien señaló las diferencias entre ser pobre en Estados Unidos y ser pobre en África.
"... Entendimos el concepto de lo que significa ser pobre en Estados Unidos, y luego comencé la oración y dije: 'Cuando eres pobre en África ...' y antes de que terminara la oración, Bu intervino y dijo , 'Estás mejor allí que en Estados Unidos, porque si estás en África, la comunidad no te dejará pasar hambre'. Ese es el tipo de mentalidad que debemos aplicar para avanzar [después] de esta pandemia. Ese es el cambio que debe suceder ".
Kanye continuó diciendo que para que las personas cambien el mundo, primero deben cambiar su mentalidad.
"Tenemos este tiempo para hacer una pausa y reflexionar, para preguntarnos cómo nos sentimos realmente. ¿Qué estamos sintiendo? ¿Qué estoy sintiendo? ¿Qué estás sintiendo? Y luego tenemos que preguntarnos qué estamos pensando, y el nivel más profundo es saber ese sentimiento", continuó. "Creo que las cosas se pueden simplificar. Estamos inundados de todo y ahora tenemos la oportunidad de reajustar y enfocarnos en lo esencial y lo simple".
Kanye luego compartió más detalles sobre las unidades de refugio para personas sin hogar que está construyendo en Wyoming. Le dijo a Pharrell que tenía el objetivo de construir una comunidad de "hogares reales"; un espacio "de buen gusto" donde podía imaginarse viviendo.
"Quiero construir algo con gusto", explicó. "... Así que lo llamé la camiseta de los hogares porque un billonario puede tener una camiseta y una persona sin hogar puede tener una camiseta".
Kanye reveló que él y su equipo han estado estudiando la vida comunitaria en África, la agricultura orgánica y la energía solar.
"Esta es una de las oportunidades que tenemos en este momento. Estamos aprendiendo a construir una ciudad. Puedes ir a un tatuador, y tienen los peores tatuajes del mundo, pero son los mejores artistas", dijo. "¿Por qué? Porque practicaron en sí mismos. Como si tomas muchos de mis medios de comunicación de los últimos 20 años, bueno, yo estaba practicando en mí mismo".