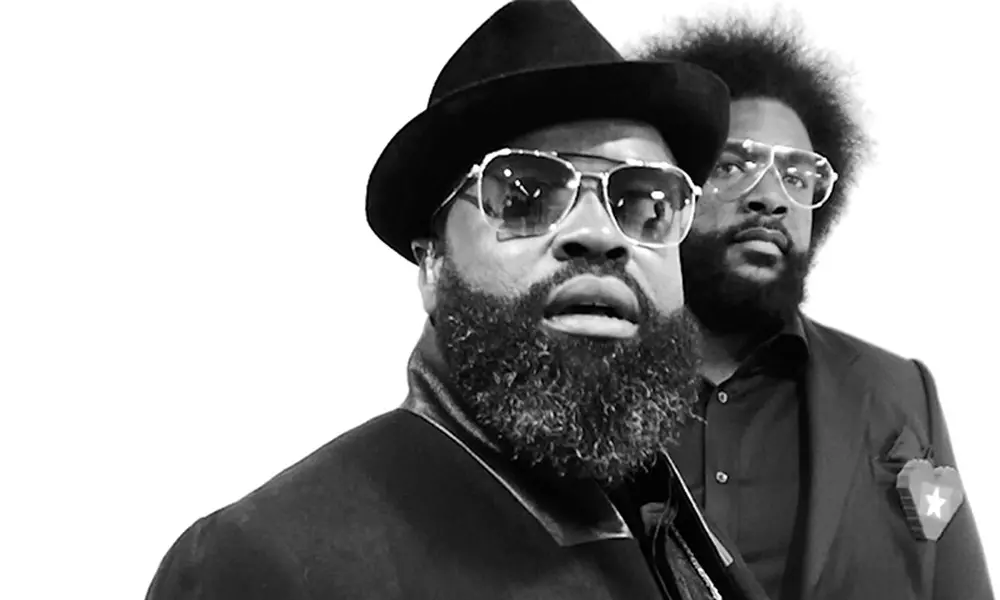 Black Thought y la compañía de producción Two One Five Entertainment de Questlove han firmado un primer acuerdo con Universal Television Alternative Studio y Universal Television, que es una subsidiaria de NBCUniversal Content Studios.
Los dos han sido parte de la familia NBC desde 2009 cuando The Roots se convirtió en la banda de la casa para el programa de entrevistas de Jimmy Fallon. Su nuevo acuerdo de tres años con Universal incluye el desarrollo de programación con guión y sin guión para televisión y plataformas digitales.
"Este acuerdo es muy importante para nosotros, ya que hemos sido productores de contenido y narradores de historias durante toda nuestra carrera", dijo Questlove en un comunicado de prensa. "Una inversión significativa de Universal Television Alternative Studio y Universal Television en nuestra visión nos permite compartir estas historias a una escala mucho mayor. Tariq y yo vemos esto como el próximo capítulo de nuestras carreras, y estamos muy involucrados en todo el proceso. Estoy dirigiendo, Tariq está escribiendo y ambos estamos produciendo ".
Los miembros de The Roots no son ajenos a la televisión con una presencia que va más allá de sus deberes en
Tonight Show
. El año pasado, el veterano ejecutivo de la banda produjo la serie documental de AMC
Hip Hop: The Songs That Shook America
.
"Muchos de nuestros proyectos iniciales han sido contenidos centrados en la música, y uno de nuestros objetivos es convertirnos en el centro principal para la narración musical: un espacio seguro para compartir estas historias en una variedad de plataformas", señaló Black Thought. "Eventualmente, nos expandiremos fuera de la música con nuestras historias. Sin embargo, como todos sabemos, cada historia tiene un ritmo y Two One Five Entertainment aprovechará ese ritmo y creará contenido convincente y bien producido ".
Fuera de la televisión, la productora Black Thought y Questlove está trabajando en un documental sobre el Festival Cultural y de las Artes de Harlem de 1969 llamado
Black Woodstock
.