viernes, 3 de abril de 2020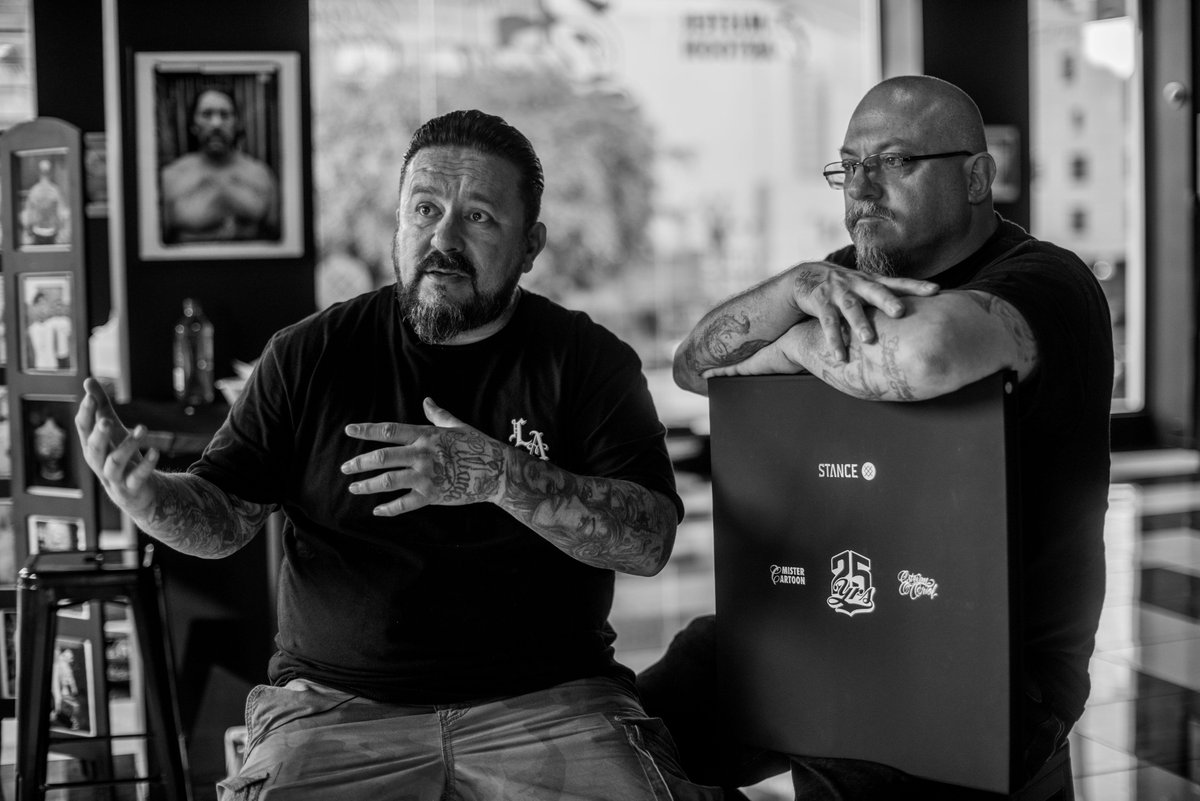 La próxima semana, Netflix emitirá su nuevo documental titulado
LA Originals
con los artistas chicanos Mister Cartoon y Estevan Oriol sobre su conquista en el mundo del hip-hop.
Según Netflix,
LA Originals
servirá como "una exploración de la cultura y los hitos del movimiento chicano y del arte callejero que consolidó el estado de Mister Cartoon y Estevan Oriol como leyendas del hip-hop detrás de escena".
Tanto Cartoon como Oriol han cultivado carreras prósperas con el primero floreciendo en un famoso artista del tatuaje, entintando a personajes como Kobe Bryant, 50 Cent y Method Man. También creó los logotipos para Cypress Hill y el sello Shady Records de Eminem.
En cuanto a Oriol, que se desempeña como director del documental, ha demostrado ser un estimado fotógrafo que captura a personajes como Eminem, Kendrick Lamar y Cypress Hill. "Si no te tatúa Cartoon, no tienes tatuajes", dice Snoop en el tráiler de dos minutos. "Si no te toma Estevan, tienes un fotógrafo débil".
Snoop Dogg, 50 Cent, Eminem, Dr. Dre, Pharrell, Blink-182, Cypress Hill junto con los actores George Lopez, Danny Trejo, Wilmer Valderrama y la actriz Michelle Rodriguez aparecerán en el documental.
LA Originals
llega a Netflix el 10 de abril. Mira el trailer a continuación.
Album Review
En esta ocasión se realiza un review del nuevo álbum de Backxwash 'I Lie Here Buried With My Rings and My Dresses'.
Translate
Popular Posts
Este jueves, los televidentes podrán ver a Dominique Gardner, una de las ex novias de R. Kelly, hablar sobre sus terribles experiencias co...

Después de que a Phoebe Bridgers se le cortó el sonido temprano durante su segunda actuación de fin de semana en el Austin City Limits Festi...

Un panel de tres miembros de la corte de apelaciones de Jamaica confirmó la condena por asesinato del artista de grabación de reggae dance...

Red Hot Chili Peppers ha anunciado las fechas de su prometida gira mundial en 2022 , la primera con el guitarrista John Frusciante de regre...

The Clean ha anunciado que volverán a publicar sus dos primeros lanzamientos: "Tally Ho!" b/w "Platypus" 7 " y el EP Boodle B...
TWITTER