martes, 21 de abril de 2020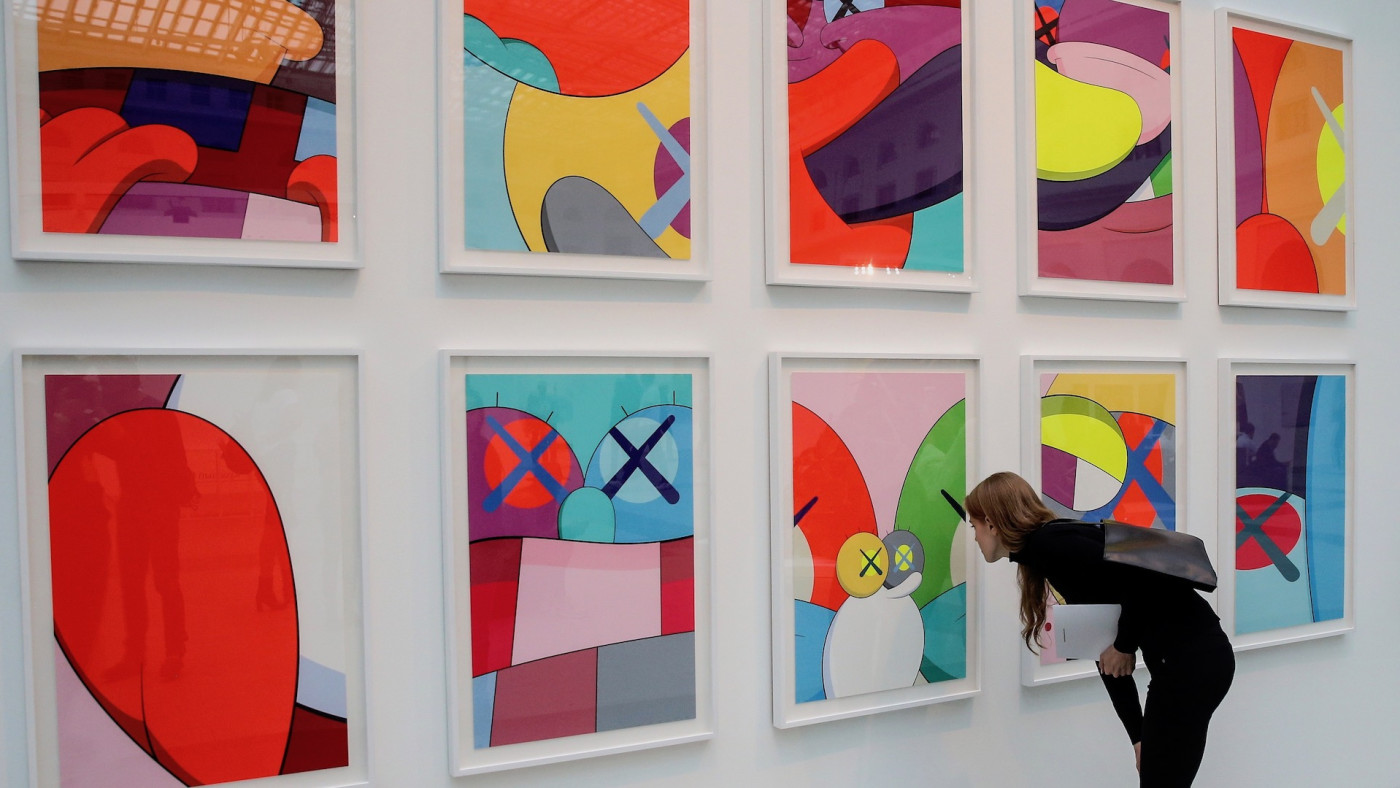 Durante este tiempo de incertidumbre y creciente necesidad, el artista KAWS, con sede en Nueva York, vuelve a utilizar su arte para echar una mano.
El viernes, el artista anunció que lanzaría impresiones de formas de edición limitada que beneficiarán a varias organizaciones benéficas. KAWS, nombre legal Brian Donnelly, lanzará las impresiones en los próximos días, el primero de los cuales es una pieza de Peanuts Snoopy que se venderá por $ 1,200 con envío incluido. Las ventas de la primera caída beneficiarán a Free Arts NYC, una organización sin fines de lucro que ofrece educación artística y programas de tutoría para jóvenes desatendidos.
"Muchos de los niños vulnerables que atienden se quedan en refugios llenos de gente con poco acceso a los recursos necesarios para mantenerse inspirados y resistentes", escribió KAWS en Instagram. "Considere apoyar a la organización, a través de una donación en su sitio web o comprando una impresión, para recaudar dinero para suministros, kits de actividades y tutoría virtual para sus jóvenes".
Las impresiones de Snoopy de 10.5 x 8 pulgadas se lanzarán en una edición de 25. Cada pieza estará numerada y firmada, y vendrá con cinco pruebas de artista. Todas las impresiones se enviarán una vez que se levante el pedido de NYC para quedarse en casa.
Según el anuncio de KAWS:
Para solicitar la compra, envíe un correo electrónico a PRINTS@KAWS.COM con FREEARTSNYC en la línea de asunto e incluya su nombre completo, dirección de envío y número de teléfono. Se seleccionarán 25 personas para comprar la impresión y se contactará con las instrucciones de pago. Si está interesado en ponerse en línea para comprar una impresión de las ediciones que se anunciarán próximamente para otras organizaciones benéficas, mencione eso en su correo electrónico.
Especial Semanal Review
En este especial semanal se evalúa los lanzamientos correspondientes hasta la fecha '16/06/2021' The Best to the Best Tyler, the Cre...
Translate
Popular Posts
Brandi Carlile ha anunciado su primer álbum desde el celebrado By the Way, I Forgive You de 2018. El nuevo disco, titulado In These Silent...

Con solo unos días para el lanzamiento de su próximo álbum, Tyler, The Creator ha compartido un video llamado "Wusyaname". La imag...

Travis Scott debutó con música nueva durante su presentación en Rolling Loud Miami el sábado por la noche. Abrió con el debut de una canción...

Kanye West celebró una fiesta para escuchar su nuevo álbum Donda el jueves por la noche en el estadio Mercedes-Benz de Atlanta. Ahora, com...

  Lil Nas X ha compartido el video musical de su nueva canción, "Industry Baby", y la imagen comienza donde lo dejó el avance: des...

Drake hace una aparición especial en una nueva canción de Smiley, un rapero de su ciudad natal de Toronto. La pista se titula "Over the...
TWITTER