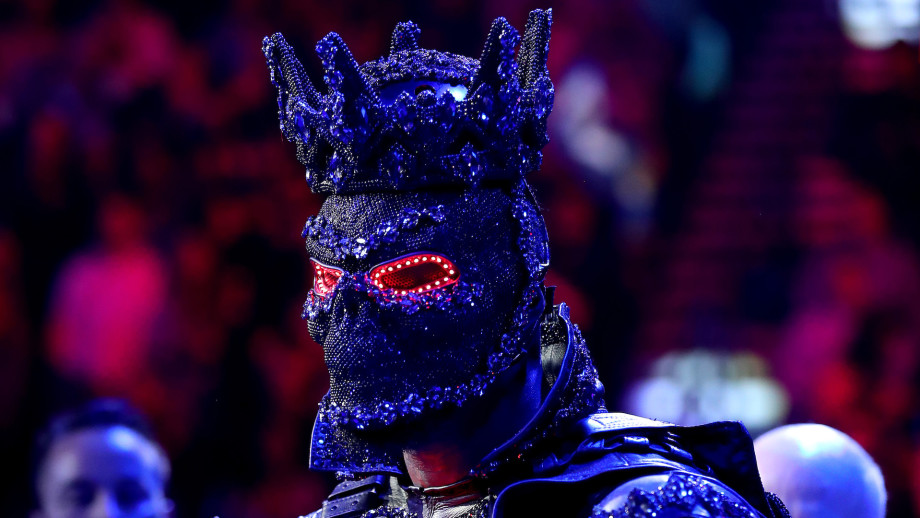 Menos de 48 horas después de haber sido golpeado en el olvido, Deontay Wilder, según los informes, ejercerá una cláusula que le dará una revancha contra el hombre que lanzó ese golpe, Tyson Fury.
Esta cláusula, que "definitivamente" se invocará, según el escritor senior de boxeo de
The Athletic
, Lance Pugmire, marcará la tercera vez que los dos pesos pesados ​​se enfrentan.
Yahoo Sports
, así como
Pugmire
, también informaron que Wilder dice que sus piernas se debilitaron antes de su actuación decepcionante el sábado por la noche porque tuvieron que cargar con el pesado traje que llevaba de camino al ring.
"No me hizo daño en absoluto, pero el simple hecho es, Kevin, que mi uniforme era demasiado pesado para mí", explicó Wilder a Kevin Iole de
Yahoo Sports
. "No tenía piernas desde el comienzo de la pelea. En la tercera ronda, me dispararon las piernas por completo. Pero soy un guerrero y la gente sabe que soy un guerrero. Podría ser fácil me dijeron que no tenía piernas ni nada. Mucha gente me decía: "Parecía que algo andaba mal contigo". Algo sí, pero cuando estás en el ring, tienes que farolear muchas cosas. Hice todo lo posible para hacerlo. Sabía que no tenía las piernas debido a mi uniforme ".
Continuó: "Solo me lo pude poner [por primera vez] la noche anterior, pero no pensé que iba a ser tan pesado. Pesaba 40 libras con el casco y todas las baterías. Quería que mi tributo fuera grandioso para el Black History Month. Quería que fuera bueno y supongo que me lo puse antes que nada".
Yahoo dio un paso más allá al decir que
Wilder dejaría ir a Breland
, aunque señalaron que Deontay todavía "amaba" al asistente.
Full story coming to

@TheAthleticBOX

shortly: Deontay Wilder

@BronzeBomber

tells me he is definitely exercising his rematch clause for a summer trilogy against

@Tyson_Fury

, that his legs were weakened by his 45-pound costume he wore to the ring to honor Black History Month.

— Lance Pugmire (@pugboxing) February 24, 2020
"Estoy molesto con Mark por el simple hecho de que hemos hablado de esto muchas veces y no es emocional", dijo Wilder. "No es una cosa emocional, es una cosa principal. Hemos hablado sobre esta situación muchos, muchos años antes de que esto sucediera. Dije como guerrero, como campeón, como líder, como gobernante, quiero salir con mi escudo. Si estoy hablando de entrar y matar a un hombre, respeto lo mismo. Respeto el mismo principio de recibir ".
"Entiendo que me estaba cuidando e intentando hacer lo que creía correcto, pero esta es mi vida y mi carrera y tiene que aceptar mis deseos", dijo Wilder.
Finalmente, Wilder también transmitió una queja que tenía con el árbitro del partido.
— Negrotiator 📱💵💸 (@1EntreProNegro) February 23, 2020