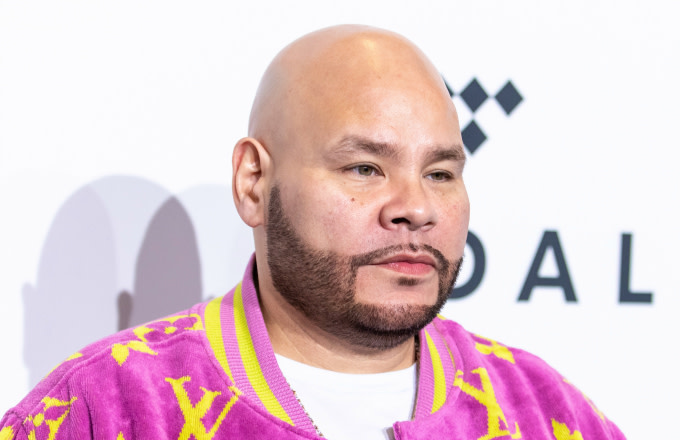 Con el álbum conjunto de Fat Joe,
Family Ties
y Dre de Cool & Dre, el viernes, el nativo del Bronx se unió a Carl Lamarre de
Billboard
, Bianca Gracie y al experto en gráficos Trevor Anderson como invitado especial para el segundo episodio de la serie
On the Block
.
Fat Joe habló de todo lo que podría ser su álbum final, mostró amor por The Weeknd y Lil Wayne, y reflexionó sobre su tiempo juzgando la porción de
Rhythm + Flow
en Nueva York.
"Tenemos un clásico", proclamó. "Este álbum, lo llamo un
Hamilton
, donde dentro de 10 años probablemente podríamos tocarlo. Muy
The Chronic
. Estoy realmente orgulloso de este álbum". El proyecto contará con la asistencia de Eminem, Mary J. Blige y Lil Wayne, con algunas sorpresas en la tienda. "Si esto es lo último que escuchan de mí, me voy con una nota alta de verdad".
Solo mirando a Weezy desde lejos, Joe captó la ética de trabajo de otro mundo de Wayne en el estudio. "Aunque era el rapero más candente del juego, nunca estuvo en el club", explicó. "Estuvo allí todas las noches y se dedicó. Simplemente lo veía mirar al orador y mover diferentes flows".
Cuando el rapero "All the Way Up" se unio como juez en
Rhythm + Flow
de Netflix junto a Cardi B y Jadakiss, se hizo conocido como el "Simon Cowell" del trío por ser crítico con los concursantes. "Estaba realmente molesto con el talento que mostró Nueva York. No soy un enemigo, de todos modos me encanta la cultura hip-hop", afirmó. "Estoy sentado al lado de Cardi B y Jadakiss. Si ganas el premio, obtienes $ 250,000 y un contrato discográfico, estás en Netflix, ¡y eres basura! No quiero escuchar tu historia, yo estoy sobre la música ".
Antes de salir, Fat Joe recordó una vez que The Weeknd estaba actuando en el Madison Square Garden, donde fluía un cierto zumbido y electricidad en toda Nueva York, que ni siquiera recuerda que Madonna haya podido igualar en su apogeo. "Los postes de luz me estaban hablando", dijo Joe. "¡En todas partes había un zumbido! ¡Nunca sentí eso con nadie en la historia de la música!"
Family Ties
se estrena el viernes (6 de diciembre).