martes, 10 de diciembre de 2019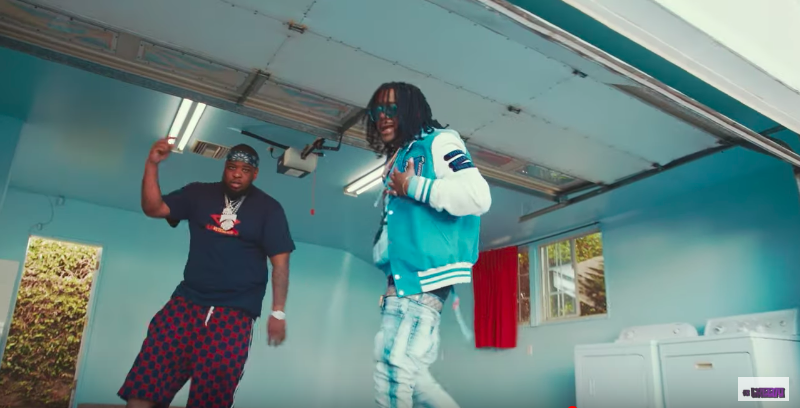 Para ser justos 03 Greedo ya había dejado su huella en 2019 al abandonar el proyecto producido por Mustard,
Still Summer in the Projects
, en abril. Sin embargo,
Netflix & Deal
, que se lanzó hace tres semanas, es un éxito de arriba a abajo. Eso debería haberse esperado teniendo en cuenta que es producido en su totalidad por Kenny Beats, uno de los productores más buscados de hip hop en este momento.
La pista más contagiosa del proyecto podría ser la colaboración de Maxo Cream, "Beg Your Pardon". El hook deslumbrante de Maxo te hará rapear en su segunda vuelta.
Aunque Greedo está actualmente tras las rejas, aparece en el video musical de "Beg Your Pardon", en el que él y Maxo irrumpieron en la casa suburbana de una familia blanca para organizar una fiesta. Se compartió un mini documental junto con
Netflix & Deal
que muestra su proceso de creación. El álbum fue grabado unos días antes de que Greedo comenzara a cumplir su sentencia de prisión y se inspiró en sus películas favoritas. No está claro qué película proporcionó el concepto de "Beg Your Pardon", pero la canción suena de todos modos.
Mira el video a continuación:
Especial Semanal Review
The Best to the Best Wale ft. Maxo Kream & Yella Beezy - Down South* Niki - Every Summertime Big Thief - Little Things/Sparrow* Sufjan S...
Translate
TWITTER