Si bien este año no ha sido muy competitivo en cuanto a lo que fue el 2018 , ya que si pudiéramos volver a l
o que fue el año pasado
a esta mitad de año tendríamos obras como las de Pusha T en
Daytona
, Saba con
Care For Me
, Janelle Monae con
Dirty Computer
, entre otros.
Sin embargo aunque los artistas más renombrado dieron su máximo ese año eso no deja de lado que otros nombres se pongan en el mapa y dejen su huella en lo que es 2019,ya sea transmitiendo sus pesares emocionales, su libertad en el progreso del autoestima, o simplemente mostrar su arrogancia en el juego. Los proyectos que a continuación se presentaran están puestos según la capacidad que tuvo cada artista para transmitir su sentimiento al álbum mezclado con la producción correcta para llevarlo a cabo.
En este caso hemos mezclado ambos géneros del
Hip-Hop/R&B
en uno solo ya que la listas quedarían muy cortas si se separaran en dos diferentes y hay que considerar que algunos albumes aqui presente se clasificarian de las dos formas dada la variedad de producción que presenta.
Ademas cabe señalar que al final de la lista se agrego unas
Honorables Menciones
donde se señala posibles albumes que son dados a considerar a ponerla en la lista y que no son menospreciables en si.
También se añade a lo dicho que la lista esta sujeta a modificaciones a lo largo de lo que termina el año lo cuál estate pendiente para las nuevas actualizaciones que se vayan haciendo.
Echa un vistazo a la lista de los mejores albumes del 2019 hasta el momento a continuación:
1.Tyler, The Creator - Igor
Los estados de ánimo de Tyler, The Creator, se han definido en gran medida por la ausencia, de su padre, de aclamación crítica, de amor. Respondió a lo que faltaba con antagonismo, álbum tras álbum, hasta 2017, cuando recordó su vida con una lente soleada y una punzada de nostalgia para ofrecer su mejor trabajo,
Flower Boy
. Ese álbum nominado al Grammy es sumamente agradable, el sonido de un iconoclasta sucumbiendo a su mejor juicio.
IGOR,
el sexto álbum del rapero de 28 años de edad, es Tyler finalmente satisfecho con toda esa agonía.
IGOR
suena como el trabajo de un perfeccionista que da forma a sus ideas más radicales. Tyler, quien orgullosamente produjo, escribió y organizó el álbum, está cantando más, pero no le preocupa que sus canciones tengan un arco de pop tradicional. Las canciones no se construyen a un crescendo, a menudo comienzan allí. La apertura "IGOR'S THEME" sirve menos como fuerza de guía y más como un motivo recurrente de fatalidad que se oculta en las sombras y asoma su cabeza en momentos seleccionados, como en "NEW MAGIC WAND", donde los sintetizadores espeluznantes estallan por debajo del proceso de pensamiento de Tyler. Encima de este miedo incipiente, Tyler pone en capas las teclas confitadas y las voces armonizadoras. El brillo es desafiante, ya que Tyler procesa la pérdida de alguien que ama.
IGOR
se convierte en un álbum de separación gracioso y generoso cuya narrativa se desarrolla más claramente más adelante en el registro.
2. Freddie Gibbs & Madlib - Bandana
3.Little Simz - GREY Area
El "área gris" en cuestión es su mitad de los años 20, a "lugar extraño" que está ansiosa por navegar a través y fuera, por el sonido. "Acabo de escribir el álbum desde un lugar de confusión", dijo a
Noisey
la rapera Simbi Ajikawo, quien dijo que la incertidumbre de una crisis de un cuarto de vida parece navegar por la niebla de la guerra. Una búsqueda similar de certeza corrió a través de su segundo álbum,
Stillness in Wonderland
, de 2017,
El álbum completo fue producido por el amigo de la infancia de Simz, Inflo. Usando más instrumentos en vivo en lugar de samples de guitarras, cuerdas, pianos y tambores, en su mayoría, nunca se acomodan en un solo espacio. No hay dos canciones en
GRAY Area
que suenen igual, incluso cuando son similares a los objetivos varían. "Soy JAY-Z en un mal día, Shakespeare en mis peores días", le responde con brusquedad a través del bajo y se pone "Offense".
4. Billy Woods & Kenny Segal - Hiding Places
5. Rapsody - EVE

6. JPEGMAFIA - All My Heroes Are Cornballs
7. Kaytranada - Bubba
8. Injury Reserve

9. Gang Starr - One of the Best Yet
10. Little Brother - May The Lord Watch
11. Slauson Malone - A Quiet Farwell, Twenty Sixteen to Twenty Eighteen
12. Quelle Chris - Guns
13. Jamila Woods - Legacy Legacy!
14. Dave - Psychodrama
15. MIKE - Tears of Joy


16. Beyonce - Homecoming The Live Album


17. The Comet Is Coming - Trust in the Lifeforce of the Deep Mistery

18. Roc Marciano - Marcielago
19. Erika De Casier - Essentials
20. Slowthai - Nothing Great About Britain
21. Anderson .Paak - Ventura
22. clipping. - There Existed and Addiction to Blood
23. Benny The Butcher - The Plugs I Met
24. Medhane - Own Pace
25. Kaan - Gathering
26. Joel Ross - KingMaker
27. Kano - Hoodie All Summer

28. Maxo - Lil Big Man
29. Solange - When I Get Home
30. Mavi - Let The Sun Talk

31. Michael Kiwanuka - Kiwanuka
32. Griselda - WWCD

33. Mach-Hommy - Wap Konn Jòj
34. FKA twigs - MAGDALENE
35. Raphael Saadiq - Jimmy Lee
36. Sudan Archives - Athena
37. Wilma Vritra - Burd
38. Yugen Blakrok - Anima Mysterium
39. Alfa Mist - Structuralism
40. Moor Mother - Analog Fluids of Sonic Black Holes
41. Brother Ali - Secrets & Escapes
42. Jeremiah Jae & L'Orange - Complicate Your Life With Violence
43. BROCKHAMPTON - GINGER
44. Tinashe - Songs For You
45. Conway - Look What I Became
46. Blu & Oh No - A Long Red Hot Los Angeles Summer
47.Lonemoon - Andromeda
48. Niall - Lógos

49. Swindle - No More Normal
50. Homeboy Sandman - Dusty
51. Wiki - OOFIE

52. Mariah The Scientist - MASTER
53. Jim Crow The Musical
54. Danny Brown - uknowhatimsayin¿

55. Billy Woods - Terror Management
56. Lizzo - Cuz I Love You

57. YBN Cordae - The Lost Boy

58. Caleb Giles - Under the Shade

59. Maxo Kream - Brandon Banks

60. Saskia - Pq

61. Kevin Abstract - ARIZONA Baby

62. Curren$y & Statik Selektah - Gran Turismo

63. Your Old Droog - It Wasn't Even Close
64. Tei Shi - La Linda

65. Sampa The Great - The Return
66.Your Old Droog - Jewelry

67. Anonymuz - There is Not Threat
68. Jim Jones - El Capo

69. Clear Soul Forces - Still
70. Malibu Ken - Malibu Ken
71. Earl Sweatshirt - FEET OF CLAY

72. Young Thug - So Much Fun
Honorables Menciones
Smoke DZA & Benny The Butcher - Statue of Limitations

Mr. Muthafuckin' eXquire - Mr. Muthafuckin' eXquire

EARTHGANG - Mirrorland

IDK - IS HE REAL?

Ghostface Killah - Ghostface Killahs

Dame D.O.L.L.A - Big D.O.L.L.A.
Kojey Radical - Cashmere Tears
Anoyd & Statik Selektah - Yuck!
Georgia Anne Muldrow - VWETO II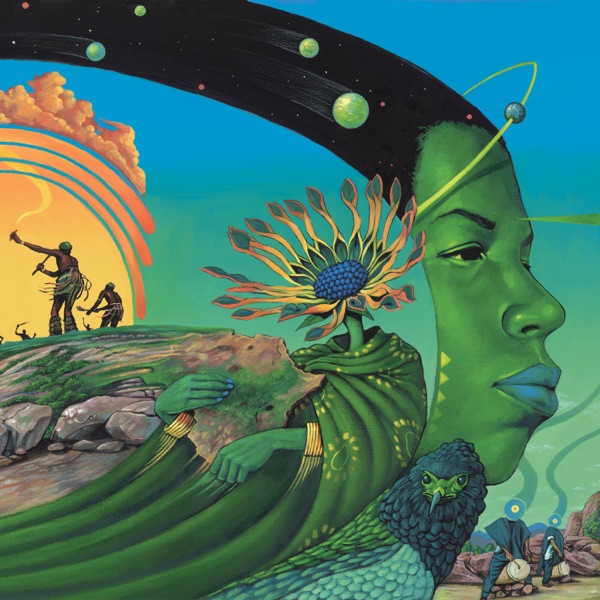 Diamond D - The Diam Piece 2
People Under The Stairs - Sincerely, The P
DaBaby - Baby On Baby
Megan Thee Stallion - Fever
Duckwrth - The Falling Man (EP)
Young Nudy & Pi'erre Bourne - Slimerre
Bun B & Statik Selektah - Trillstatik
Lucky Daye - Painted
Boogie - Everythings For Sale
Sean Price & Small Professor 86 Witness
Sneaks - Highway Hipnosis
Czarface & Ghostface Killah - Czarface Meets Ghosface
Mereba - The Jungle Is The Only Way Out
Flying Lotus - Flamagra
26. Denzel Curry - ZUU
Conway - Everybody is F.O.O.D. 3
Smif N Wessun - The All
Rico Nasty & Kenny Beats - Anger Management
Choosey & Exile - Black Beans
YG - 4REAL 4REAL
SAINT JHN - Ghetto Lenny's Love Songs

Maino - On Everything I Love
Mahalia - Love & Compromise
Sadistik - Haunted Gardens
Kemba - Gilda
Murs & 9th Wonder - The Iliad Is Dead And the Odyssey Is Over
Paul Wall & Statik Selektah - Give Thanks
Westside Gunn - Hitler Wears Hermes 7

DJ Muggs x Mach-Hommy - Tuez-Les Tous
Headie One - Music X Road
Djonga - Ladrão
Chris Crack - Crackheads Live Longer Than Vegans
Young Dolph & Key Glock - Dum and Dummer
24kGoldn - Dropped Outta College
ZelooperZ - Dyn-o-mite
Epic Beard Men - This Was Supposed to Be Fun
Roddy Ricch - Please Excuse Me For Being Antisocial
Czarface - The Odd Czar Againts Us