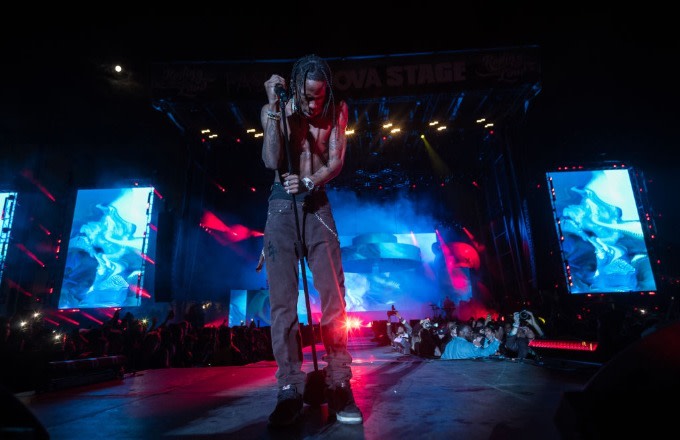 El título "
Highest in the Room
" de Travis Scott se ha abierto en la cima del Billboard Hot 100.
La noticia del debut número 1 se anunció el lunes, marcando un comienzo masivo para la era posterior a
ASTROWORLD
de La Flame.
La canción, como saben los fanáticos, fue provocada durante meses antes de ver la luz del día, incluso durante el rodaje de Scott en Rolling Loud en Miami. La parte de guitarra que aparece prominentemente en la canción fue grabada de manera inspiradora usando algo que la superestrella aspirante promedio tiene fácilmente a su disposición: un iPhone.
"Highest in the Room", que se erige como la primera canción de Travis Scott en abrirse en el primer puesto, también ocupa el puesto número 1 en la lista de Streaming Songs (59 millones de transmisiones) y el número 2 en la lista de ventas de canciones digitales ( 51,000 ventas).
Hasta ahora, se espera que "Highest" sea un lanzamiento único. Como Trav le explicó a Zane Lowe a principios de este mes, actualmente "no tiene prisa" para armar otro álbum.
"Pero siempre estoy dispuesto a soltar música y servir algunos paquetes a los fanáticos", dijo. "Es hora de que los fanáticos coman".
Mientras tanto, los fanáticos pueden llenar el vacío dirigiéndose a Houston, Texas, para la edición 2019 del Festival ASTROWORLD de Travis Scott, que el artista promete será "mucho más loco".