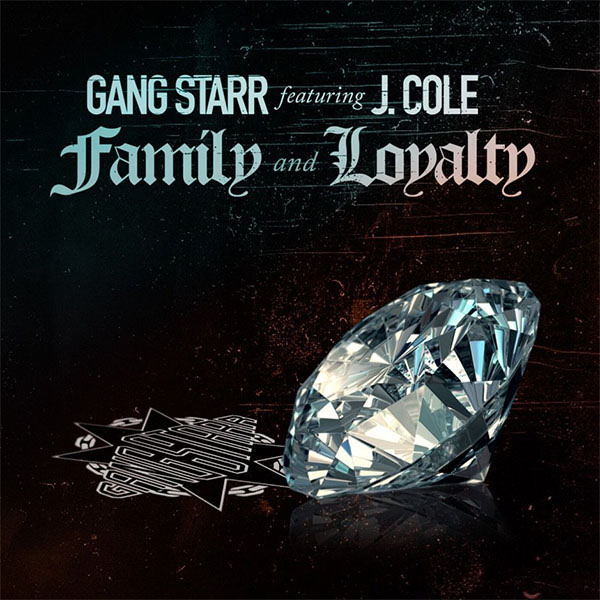 A principios de esta semana, DJ Premier sorprendió a los fanáticos de Gang Starr cuando tuiteó un clip de un mensaje de voz dejado por Nas. El rapero está tratando de llegar a Premier, escuchando el rumor de que un nuevo álbum de Gang Starr está en camino.
"Yo, Premier, what up man? It's your man Nas. ¿Es cierto que hay un nuevo álbum de Gang Starr? Ese esta loco man. Hasmelo saber man", dice.
"Tengo que llamar a Nas", escribió Premier en su tweet.
Bueno, Premier finalmente lo hizo oficial. El jueves, compartió un nuevo registro de Gang Starr llamado "Family and Loyalty" y presenta a J. Cole. La canción contiene dos versos no escuchados por Guru, que suenan suaves y líricamente nítidos mientras rompe el significado detrás de los diamantes que son para siempre como la familia y la lealtad. Cole agrega sus gemas a la canción, continuando su producción productiva este año.
Gang Starr es considerado uno de los pilares del hip-hop del East Coast, un grupo originalmente compuesto por DJ 1, 2 B-Down y varios productores antes de que DJ Premier ingresara al redil. El grupo con sede en Brooklyn fue pionero en el sonido underground de Nueva York con su híbrido rap jazz entre 1989 y 2003, dejando caer clásicos como "Positivity", "Take It Personal" y "Mass Appeal".
Lanzado en 2003, el último álbum de Gang Starr fue
The Ownerz
. Unos años más tarde, después de una pausa prolongada para perseguir proyectos en solitario, Guru falleció de cáncer. Premier continuaría sosteniendo la antorcha para el grupo, manteniendo vivo su nombre en las entrevistas y recordando en su catálogo de seis álbumes siempre que sea posible. Se rumorea que se está preparando un filme biográfico de Gang Starr, dirigido por el veterano productor.
Hasta ahora, no hay muchos detalles sobre ese álbum de Gang Starr. Mientras espera más información, escuche "Family and Loyalty" a continuación.