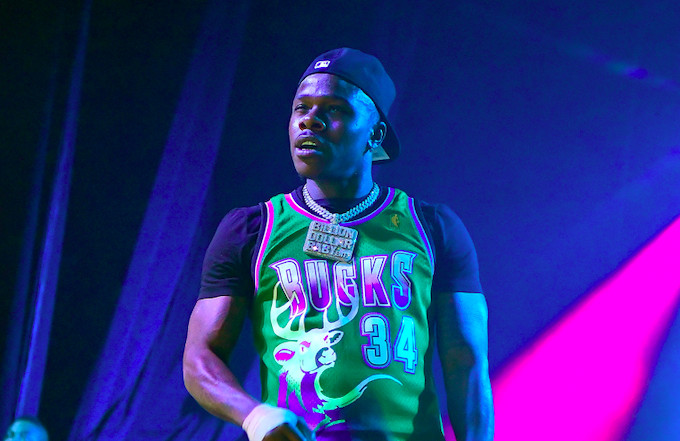 El mes pasado, se informó que DaBaby fue demandada por un ataque que su comitiva infligió al rapero Don Trag. El asalto en cuestión fue tan severo que supuestamente dejó a Don Trag, el verdadero nombre Donald Saladin, en coma debido a la inflamación del cerebro y el cuello. El incidente tuvo lugar en mayo en el Centro Night Club en Lawrence, Massachusetts, donde estaban programados los conciertos de DaBaby y Trag. DaBaby terminó saltándose el concierto debido al ataque, y como resultado, ahora enfrenta otra demanda.
Como informa
TMZ
, DaBaby está siendo demandada por el promotor Nothing To Something ENTertainment debido a su no presentación. Los promotores han dicho que ya pagaron al rapero de Charlotte por el espectáculo, pero se escapó con el dinero sin siquiera haber puesto un pie en el escenario. Los promotores no dijeron por el costo de su desempeño.
Nothing To Something ENTertainment está buscando daños no especificados. Fuentes cercanas a DaBaby declararon inicialmente que abandonó el programa porque no se sentía seguro tras el asalto, y en ese momento, los promotores se ofrecieron a reprogramar. Sin embargo, nunca accedió a una fecha reprogramada.
DaBaby también está tratando de ser sentenciado a un año de libertad condicional en relación con un tiroteo mortal en 2018 a fines de junio. El rapero de 27 años fue acusado de un cargo de portar un arma oculta.