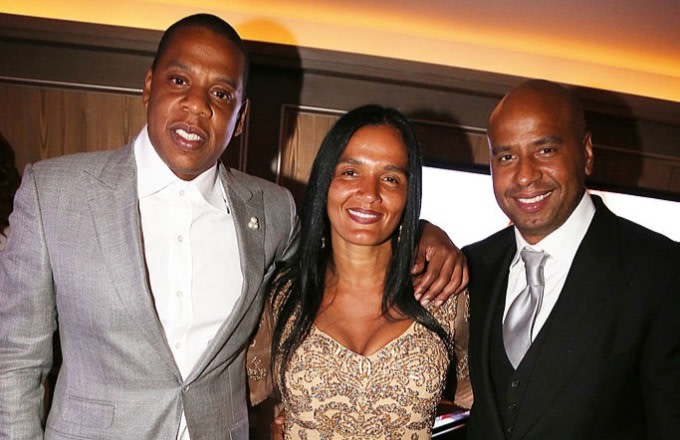 El Streaming es obviamente el rey, aunque este método de escucha ampliamente preferido no siempre está bien representado en las listas. En cambio, como demostró la controversia del DJ Khaled, la atención reciente en la metodología de gráficos se ha centrado en la práctica de agrupación.
Sobre la base de las críticas que le dio al
New York Times
a principios de este mes, la Directora de Operaciones de Roc Nation, Desiree Perez, ha dado algunos comentarios adicionales sobre la táctica de aumento de gráficos, posiblemente discutible, para
Hits Daily Double
. Cuando se le preguntó si ella y el equipo de Roc Nation creían que la agrupación debía eliminarse por completo, Pérez confirmó que "esa es exactamente nuestra posición" sobre el tema.
"El consumo de música es la única métrica verdadera que debería importar", dijo en un informe publicado el miércoles. "Combinar devalúa el arte y es degradante para los artistas. Tiene que irse, y estamos instando a Billboard a dar ese paso tan pronto como sea posible".
Si bien algunos artistas pueden temer una reducción en las listas de éxitos con la prohibición de los paquetes, Pérez arguya que permitir que todos los artistas compitan por posiciones de gráficos sin tal interferencia en última instancia será beneficioso para todos, incluidos los oyentes. Pérez agregó que "no es un secreto"
Billboard
todavía está tratando de "atenuar el impulso del streaming", a pesar del comportamiento de la audiencia que muestra una preferencia abrumadora por el formato.
"La razón por la que Billboard continúa filtrando los números de streaming a través de lo que llaman un 'equivalente de álbum' y no medir el consumo en la forma en que se consume es sorprendente", dijo Pérez.
Una fuente cercana a la situación le dice a
Complex
que la preocupación de Roc Nation por las políticas de
Billboard
con respecto al
conteo de ventas de álbumes va más allá del Father of Asahd
de DJ Khaled. Se remonta a 2013 sobre el manejo de las ventas para
Magna Carta Holy Grail
de JAY-Z, y ha continuado en otros casos con la participación de 6ix9ine y Nicki Minaj, entre otros artistas. También se hizo referencia al problema en el verso de JAY-Z en la canción de 2018 de Meek Mill, "What's Free", donde rima, "
We was praisin' Billboard, but we were young/Now I look at Billboard like, 'Is you dumb?'"
Bundling, un término ampliamente utilizado para describir el emparejamiento de nuevos álbumes con mercadotecnia u otros artículos, recibió un renovado escrutinio en ambos lados cuando DJ Khaled, un artista de Roc Nation, abrió en el segundo lugar con su álbum
Father of Asahd
después de un concierto de energía. Según se informa, el paquete de bebidas se consideró no calificado para ser incluido en el recuento.
En sus comentarios iniciales al
Times
, Pérez dijo que ella y el equipo de Roc Nation disputaron el movimiento de Billboard en nombre de Khaled "y, francamente, todos los artistas que se ven obligados a navegar empaquetando una descarga de álbum con un artículo económico que aún representa a su marca. "