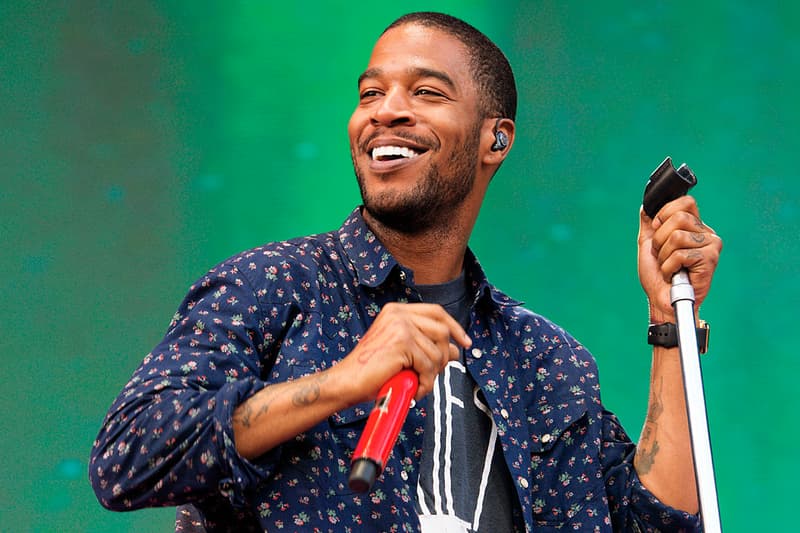 ¿Te imaginas ver una película toda tu vida y luego lanzarte al reinicio de esa franquicia? Ese es el lugar en el que se encuentra Kid Cudi, ahora que puede compartir la emocionante noticia de que fue seleccionado en el casting en el reinicio de
BIll & Ted Face the Music
.
"Realmente emocionado por Bill y Ted, esto va a ser irreal", escribió el jueves el rapero ganador de un Grammy en Twitter (13 de junio). "¡Estas películas fueron de mi infancia, Loco!"
Según lo informado por
The Hollywood Reporter
, hay pocos detalles sobre qué papel desempeñará Cudi (nacido como Scott Mescudi) en la película, en la que Alex Winter y Keanu Reeves repiten sus respectivos papeles como amados destructores del tiempo Bill y Ted. El rapero/cantante ha aparecido en varias películas, incluyendo
Need for Speed
,
Entourage
,
James White
y Vincent N Roxxy.
Face the Music
, que saldrá el 21 de agosto de 2020, ha estado en desarrollo durante años y sigue la excelente aventura de 1989 de
Bill & Ted
y la de 1991 de
Bill & Ted Bogus Journey
. Brigette Lundy-Paine y Samara Weaving completarán el reparto como las hijas de Bill y Ted, con los creadores originales Chris Matheson y Ed Solomon escribiendo el guión y la dirección de Dean Quest de
Galaxy Quest
.
Really excited about Bill and Ted man this is gonna be unreal. These movies were my childhood!! Crazy dude.

— The Chosen One (@KidCudi) 13 de junio de 2019
Cudi recibió una señalización de parte de la cuenta oficial de Twitter de
Bill & Ted
el jueves, con Wyld Stallyns dándole la bienvenida a la familia, mientras que Cudi recordó esa vez que se encontró con el dúo y se asustó..
The excellent news continues!

@KidCudi

joins the cast of Bill & Ted Face the Music. Read the full article on Deadline Hollywood now. Party on, dudes! 🎸⚡️

https://t.co/a8vZ5Bj00u

— Bill & Ted 3 (@BillandTed3) 13 de junio de 2019
Alex!!! Man i remember like it was yesterday! Life is wild!! Cant wait to reunite and see u dude!! Big hug for ya

https://t.co/d2Nuj7JfFj

— The Chosen One (@KidCudi) 13 de junio de 2019
🤗❤️🙏🏾 UR the legend dude!! Honored to be workin w u Ed!! Ur a pretty nice and talented guy too. Genius!

https://t.co/9G0S5IqWHr

— The Chosen One (@KidCudi) 13 de junio de 2019