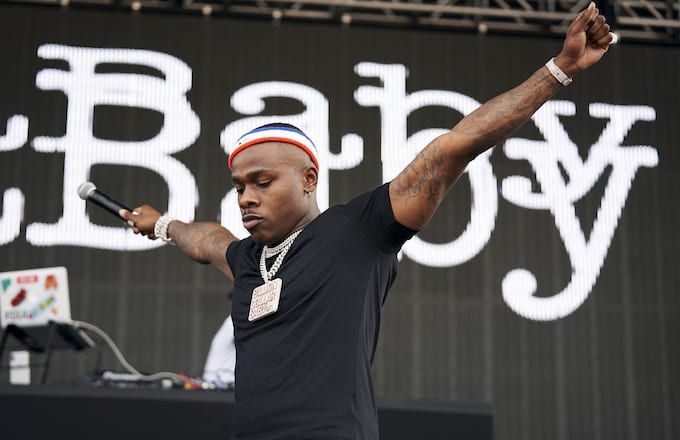 El sábado, DaBaby se dirigió a IG para publicar imágenes de un altercado que tuvo con su compañero el rapero de Carolina del Norte, Cam Coldheart, en una tienda de Louis Vuitton.
"Cuando el Bullying a Baby en internet sale mal", el rapero de "Suge" subtituló el mensaje. Coldheart se puede ver ensangrentado en el tercer y último clip del post.
"You a bitch. Mira al n ** ga DaBaby. Ese n ** ga DaBaby aquí hablando un poco de mierda", se puede escuchar a Coldheart diciendo. "Se me acercó y mierda como si estuviera a punto de hacer algo. ¿Qué vas a hacer? ¿Por qué te estás quitando tú mierda?"
Después de publicar imágenes de la pelea, DaBaby hizo otra publicación en su cuenta de Instagram. La publicación de seguimiento presentó un clip de su video musical de "Suge". ¿La parte de la canción que decidió compartir? "I'll slap the shit out a n**ga/No talkin', I don't like to argue with n**gas (I don't)."
"Logró que su ingenio de seguridad se vistiera como un tipo normal con una correa legal", escribió más tarde Coldheart sobre IG, alegando que luchó no solo contra DaBaby sino también con su guardia de seguridad. "@dababy, mantenlo bien, me saltaste con la seguridad y me dejaste bien, aparte de algunos rasguños".