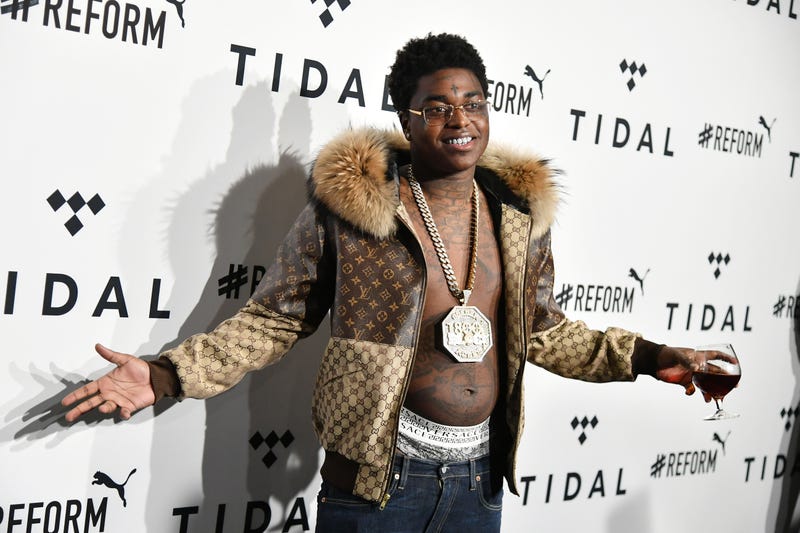 Kodak Black provocó indignación este fin de semana cuando anunció sus intenciones de perseguir románticamente a Lauren London, la novia del rapero recientemente asesinado Nipsey Hussle.
"Sin embargo, Lauren London es una baby. Está a punto de estar aquí sola", dijo Kodak durante una transmisión de Instagram Live. "Ella puede ser toda una viuda aquí. Seré el mejor hombre que pueda ser para ella. Le daré todo un año. Puede que necesite todo un año para llorar y que no lo haga por él".
Continuó: "No estoy tratando de tirarle. Lo digo, escucha. Ella puede estar asi dos o tres años. Intentaré ser como el amigo si necesitas un hollaa o un hombro para apoyarse. Ella puede llamar a mi línea ".
Kodak Black on IG talks about Lauren London being single and a widow, that she only needs a year to grieve for Nipsey Hussle, before Kodak will get at her.

This is so shameful and disrespectful 🤦🏿‍♂️

pic.twitter.com/4bWiUj2Kt3

— RapVineyard 🔌 (@RapVineyard) 6 de abril de 2019
Los fans y los personajes del hip-hop criticaron a Kodak por su falta de respeto. MC Mysonne the General, con sede en el Bronx, criticó a Kodak por llevar "la persecución" demasiado lejos, mientras que The Game exigió que Kodak mantuviera el nombre de Nipsey fuera de su boca. Y ahora T.I. Ha decidido poner en jaque al rapero del sur de la Florida.
— BallerAlert (@balleralert) 7 de abril de 2019
"Hey, Kodak Black:You outta pocket, n ** ga. Arregla esa mierda, rápidamente", dijo Tip en un video de Instagram. "[...] Si te veo, te lo digo en la cara. You outta pocket, n ** ga. Get Your Mutherfuckin self togheter".
T.I. subtituló el post: "Getcho Muuuf ** kin Self Together Young Nigga !!!! Esto no es jodido juego!!!!"
Kodak comentó el video de T.I. Simplemente escribió: "¿O qué?" También se dirigió al rapero ATL en Instagram Live.
"Man, escucha: dije lo que dije. Todos intentaron interpretar mal lo que dije [...] Joder, no me importa la mierda de lo que están hablando", dijo Kodak. "T.I., man, no me importa. Estoy en Georgia en este momento".
Las palabras de Kodak no son tomadas muy enserio por algunos fans y en especial por la comunidad lo que lo ha llevado a dejar a algunos a tomar la decisición de dejar de seguir al rapero, o simplemente expresar lo sentido tras aquellas palabras. Para ello Koda hizo otro video el cual pide perdon por las palabras dichas anteriormente aunque sigue el sentido de poca sinceridad.
Nipsey fue asesinado hace menos de una semana en el vecindario de Hyde Park en el sur de Los Ángeles. Él y London habían estado saliendo desde 2013, y dieron la bienvenida a su primer hijo juntos en 2016. Poco después de que Nipsey recibió un disparo mortal, London comenzó a hablar de su pérdida a través de Instagram.