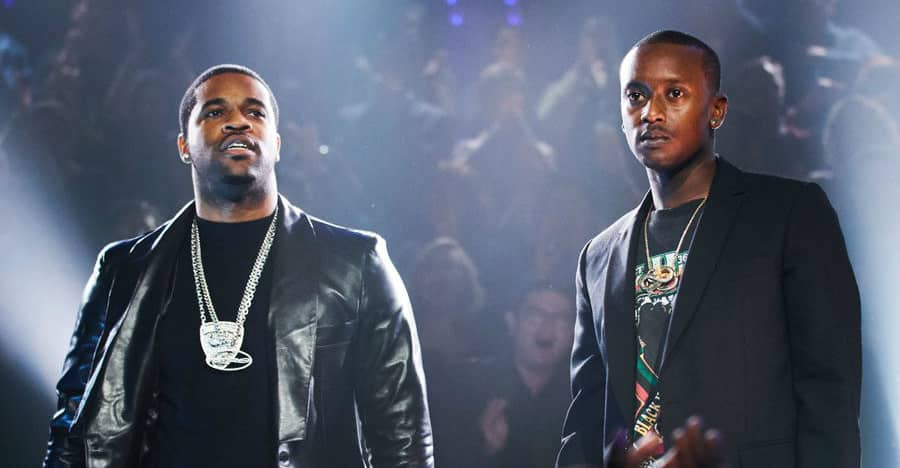 Buddy se dirigió a la Stage 56 el martes por la tarde (5 de febrero),
Late Late Show
, acompañado por A$AP Ferg, para interpretar su single "Black" en 2018, y para pedir el cese de las acciones de deportación contra 21 Savage.
Agregando a la lista de artistas que hablaron sobre el arresto de Savage por ICE, Buddy comenzó su set diciendo: "Ayo, detén la deportación de 21 Savage", y Ferg agregó "Free 21." El rapero de Compton luego preguntó: ¿Cuánta black people tenemos en la audiencia del estudio esta noche? Manos arriba ", antes de que comenzara la pista de beat rápido.
Usando un traje negro y una camiseta, Buddy saltó a lo largo del escenario de tonos azules junto con el traje de cuero negro vestido con Ferg, mientras tocaban con la distinta presencia del escenario del otro y la cámara entraba y salia de ellos. Para el tercer verso, los raperos alzaron sus puños mientras Buddy golpeaba las letras de las canciones: "Estoy con una reina nubia y algunos extranjeros ilegales/tengo un puño negro apretado y no soy solo yo, somos todos nosotros".
Para rematar la ardiente actuación, los raperos imitaron parte de las siguientes letras, acercándose a la cámara mientras se giraban y señalaron mientras Buddy golpeaba,
"Gucci with the Dapper Dan, tell 'em, "Kiss my black ass"/ Ridin' on the dyno with black mags, just another black man tryin' stay up out the casket/ Black don't crack/ Matter fact, where the fuck our forty acres at?"
Vea el desempeño completo de Buddy y A$AP Ferg en
The Late Late Show
a continuación.