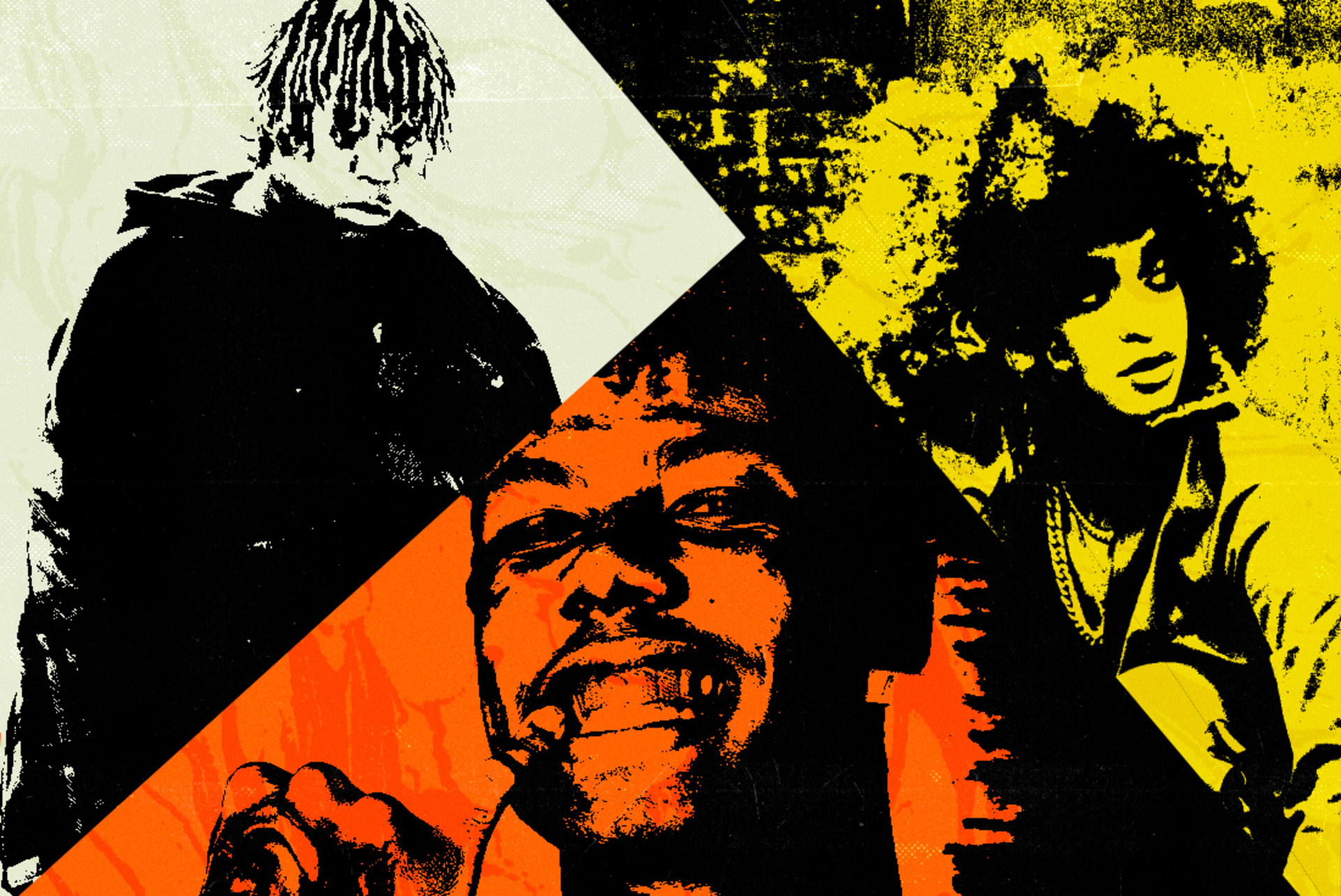 ¿Que sigue? Es la única pregunta que resume la actitud progresista de la cultura hip-hop. Los fanáticos del rap, los artistas y los críticos se deleitan con la rica historia del género y, a menudo, se vuelven nostálgicos, pero, sobre todo, queremos lo nuevo y emocionante: las personas que encarnan los cambios culturales en constante cambio del rap. En ese sentido, hemos compilado una lista de los artistas que están dispuestos a formar parte del panteón del rap.
YBN Cordae
Puede que no sea el más conocido de los chicos YBN en este momento, pero el futuro de Cordae es sin duda el más brillante. La incorporación tardía al equipo de Young Boss N ----a ha estudiado a sus predecesores del hip-hop como un futuro cirujano en la escuela de medicina, y 2019 debería ser su momento para atacar.
El joven de 21 años se jactó de madurar más allá de sus años para aceptar el challenge abierto de J. Cole en "1985" con su respuesta "Old N --- as". La versatilidad artística de Cordae abarca desde registros de conciencia social como "Target", donde detalla un peligroso encuentro con un miembro de la policía que lo describe, pero también puede animarse y jugar con la juventud de su generación en pistas como "Kung Fu."
Se espera que el nativo de Maryland se convierta en el centro de atención para quedarse,donde está programado el lanzamiento de su tan esperado álbum en solitario, que continuará su búsqueda de ser uno de los pocos artistas que intentan salvar la brecha generacionalidad que existe. Oh, ¿mencionamos que está bajo la tutela magistral del Dr. Dre?.
Megan Three Station
Con dos mixtapes y un par de freestyle, la nativa de Houston, Megan Thee Stallion, ya ha demostrado su buena fe. El sorteo está en su heart-racing flow, empleado en la excelente
Tina Snow
de Pimp C el año pasado. Ella usa cada respiración en su cuerpo para reducir su tamaño ("Tina Montana") o para robar a su hombre ("Big Ole Freak"), mientras que permanece totalmente libre de molestias. Megan está a punto de dominar, con la firma de artistas como Wale y Q-Tip, un nuevo proyecto en camino y, a partir del mes pasado, un nuevo sello en 300 Entertainment.
AllBlack
Los flows extravagantes están sacudiendo el hip-hop en todas partes, desde L.A. hasta Detroit en estos días, pero si quieres encontrar el epicentro de los estilos de rap poco ortodoxos, debes ir a la Bahía. Procedente de East Oakland, ALLBLACK se ha posicionado como líder de una escena de rap resurgente en el Área de la Bahía con slaps como "Pod 22." Combinando el pimp gospel con football lingo para describir su vida como un hustle de Oakland, es alternativamente agresivo y genial ; hay ice water en sus venas en canciones como "Canadian Goose", pero comienza y termina las pistas expresando gratitud con su eslogan, "Gracias por joder conmigo". En 2018, ALLBLACK lanzó su proyecto
Outcalls
y colaboró con el productor Kenny para lanzar
2 Minute Drills
. Este año, espere verlo llegar a la prominencia nacional a medida que nuestros oídos estén más en sintonía con los artistas que tocan el beat de sus propios tambores.
Blueface
Los bars poco convencionales de Blueface son como oraciones corridas, y su voz a menudo se convierte en un chillido agudo. Pero el rapero viral de L.A. con dos mixtapes innegablemente consistentes,
Famous Cryp
y
Two Coccy
, demostró que todos los rasgos que lo han convertido en el personaje más polarizador del rap son realmente positivos. Blueface se destaca al cargar su música con momentos y letras que son lo suficientemente absurdas como para convertirlo en un meme andante.Pero a diferencia de la mayoría de las estrellas memorables, la viralidad de Blueface nunca es forzada. Y si está siendo abucheado en un show de Lil Uzi o burlándose de los fanáticos que odian su freestyle, siempre está muy consciente de sus críticas. Pero a Blueface no le importa, solo quiere seguir haciendo hits. Es por eso que todos, incluido un Drake sediento, se suben al carro.
Lil Tjay
El nexo de la experiencia de los adultos y la inmadurez juvenil es parte de la madurez en la ciudad de Nueva York, y ese tipo único de adolescencia informa la música del rapero de 17 años de edad, Bron Tjay. Él es capaz de hacer canciones de amor de adolescentes burbujeantes ("None of Your Love") y entregar cuentos de la calle sobre el crecimiento en el Bronx ("Brothers"). Tjay se distingue por una voz melódica que, a pesar de las comparaciones de A Boogie, no se basa en Auto-Tune, ya que a menudo opta por usar su voz inalterada para cantar en las pistas. Ha contribuido al rápido ascenso de Tjay tanto en SoundCloud como en YouTube, ya que continúa estableciéndose en el curso del estrellato.
Quin NFN
Cada vez que el rapero de Quin NFN en Austin, Texas, tiene la oportunidad de adornar una nueva plataforma en línea, los fanáticos se sienten inmediatamente atraídos por su energía vibrante que habla. En 2017, el rapero de 17 años fue introducido en la escena de Texas a través de publicaciones en Say Cheese TV y recientemente se disparó debido a que sus videos musicales se alojaron en el popular canal de
YouTube de Jmoney1041
. La ola es el estilo de bajo y sin melodía, y pocos se sienten más cómodos con esos instrumentos que Quin. Es por eso que, por primera vez, Austin no vive en las sombras del hip-hop de Houston y Dallas, ya que la ciudad se prepara por un momento en la parte de atrás de Quin NFN.
Rexx Life Rai
Rexx Life Raj no teme divertirse, como lo ilustra su video de fiesta en el desfile de "Long Way". Sin embargo, el autoproclamado "superhéroe de Berkeley" tiene muchas más ventajas para él que pasarlo bien. El ex liniero ofensivo D1 y el hijo de una Black Panther ya han escrito sobre la familia y el amor, y también encontraron tiempo para actualizar "Sprinkle Me" con E-Fizzle. Con todo eso en su retrovisor, la posibilidad de que Raj siga los pasos de sus queridos Golden State Warriors y forme una dinastía propia parece bastante fuerte, por cierto.
Pink Siifu
Pink Siifu es un misterio encantador. No puedes decir con exactitud cuál es su estilo de cualquier canción o proyecto. Se ha comprometido a mantener a sus oyentes en estado de alerta, y cada género es su patio de recreo. "Ensley (Smile Made of Gold)", la introducción de su aclamado álbum de 2018, Ensley, suena como el matrimonio perfecto de blues y el pop de los sueños. La siguiente canción, "Pops Tired", tiene un beat denso y devuelto que suena como algo que Earl Sweatshirt hubiera tomado con mucho gusto para su álbum
Some Rap Songs.
La palabra clave que sigue apareciendo en mi cabeza mientras escucho a Pink Siifu es "paciencia". No es un artista que hace álbumes simplistas que puedes omitir y aún así comprender completamente conceptualmente. Emplea este enfoque disperso (pero cohesivo) para cada uno de sus proyectos, lo que significa que el próximo, cuando sea que se presente, será igual de inteligente.
Don Toliver
El 2 de agosto del año pasado, Don Toliver lanzó lo que se convertiría en su proyecto,
Donny Womack
. Al día siguiente, Travis Scott abandonó su obra
ASTROWORLD
, que domina las listas, y Toliver apareció en una de las mejores canciones del álbum (no estoy aquí para discutir), "No puedo decir". Porque estamos en la era de los artistas que ya no enumeran a sus colaboradores destacados, muchos fanáticos adivinaron que Toliver era Nav que intentaba un estilo de canto diferente. Pero, finalmente, los créditos rodaron y gran parte del mundo vio el nombre de Don Toliver por primera vez. Como Toliver acababa de dejar a
Donny Womack
el día anterior, la nueva emoción se duplicó.
Grip
"Quería hablar sobre algo más grande que yo", le dijo GRIP a
Pigeons & Planes
el año pasado. Con su debut conceptual,
PORCHE
, lo ha conseguido. Últimamente ha estado tranquilo, lanzando solo un sencillo ("Bernie Mac") en los últimos meses. Pero esa pista nos dejó hambrientos de más consideración de GRIP, ambición y confianza. "Bernie Mac" menciona explícitamente a CyHi y J.I.D como contemporáneos de su ciudad natal a quienes respeta GRIP con sede en Atlanta. 2019 será el año en que se menciona al mismo tiempo que ellos.
Roddy Ricch
Hay una explicación simple para el impulso de Roddy Ricch a partir de 2019: es un compositor excepcionalmente dotado y carismático.
El artista de Compton, que reconoce al difunto orador de South Carolina Speaker Knockerz como una influencia formativa, ha desbloqueado la rara habilidad de su ídolo para equilibrar el lirismo significativo y narrativo con un arsenal interminable de melodías pegadizas. El ascenso de Ricch se aceleró después del lanzamiento en julio de "Die Young", un single producido por London On Da Track, escrito en reacción al asesinato de XXXTENTACION y en homenaje a las vidas de X, Lil Snupe y Speaker Knockerz. Cuando "Die Young" llegó a la conciencia pública a fines de 2018, Ricch desató una avalancha de música de calidad y un aspecto de alto perfil, incluido su bien recibido proyecto
Feed Tha Streets II
, una colaboración del álbum de Meek Mill y un single con Marshmello. Con una base de fans que está creciendo por segundo y una rápida producción de éxitos de transmisión, Roddy Ricch está bien configurado para un año masivo en 2019.
Lil Keed
Slime Language
de Young Thug se puso en contacto con Lil Keed. Pero su canción "Nameless" de
Keed Talk To 'Em
es lo que nos hizo un creyente de su nombre,Keed va a ser una estrella si sigue haciendo éxitos como "Nameless".
Key Glock
Memphis está teniendo un momento ahora mismo. En 2018, BlocBoy JB y Tay Keith emergieron en la escena nacional con una de las mejores canciones del año, "Look Alive", pero eso fue solo un vistazo a una ciudad llena de nuevos artistas talentosos. ¿Quién es el siguiente, te preguntas? Nuestras apuestas están en Key Glock. El carismático rapero de 21 años está acumulando millones de jugadas en cortes contundentes como su destacado "Russian Cream", de
Glock Bond,
producido por Tay Keith, y lo está haciendo todo sin grandes colaboraciones. "Sé que si hubiera usado las colaboraciones grandes, habría alcanzado un peak más alto que en este momento", dice. "Sé que todavía voy a llegar a ese punto. Lo voy a hacer a mi manera ".
Bernard Jabs
La mayoría de los raperos jóvenes en este momento sobresalen con melodía o con bars, pero es raro encontrar un nuevo artista que tenga habilidad en ambos. Bernard Jabs es una de esas excepciones. El joven de 17 años tuvo una ventaja el año pasado como titular de la gira de Pusha-T, y utilizó esa proximidad a la grandeza para empaparse del juego. Está llegando a 2019 con un clip completamente cargado. "Big Tymers" es un buen aperitivo, pero después de haber escuchado un adelanto de su próximo proyecto, puedo decir que la inclinación de Bernard por las melodías infecciosamente divertidas, los beats ventosos y los bars engañosamente en capas se pondrá en marcha en un instante.
Yungeen Ace
El 2018 de Yungeen Ace estuvo lleno de altibajos dramáticos. El rapero de Florida de 20 años hizo una fuerte introducción con dos excelentes proyectos,
Life of Betrayal
y
Life I'm Livin,
que se lanzaron después de que un tiroteo en julio se cobrara la vida de su hermano y dos amigos y dejó a Ace en estado crítico. Hablando con
Complex
sobre su motivación para hacer música después de los disparos, Ace dice: "La música habla por mí. Tengo un mensaje. Alguien va a querer oírlo. Alguien lo va a escuchar, incluso si se trata de una sola persona ". Él agrega:" Voy a hacer que el mundo sienta esto, ¿sabe? Si no puedo cambiar el mundo, cambiaré la vida de alguien ". Es más que solo hablar: Yungeen Ace ha estado lanzando música con un sentido de urgencia que lo separa de la manada. Si solo estás poniéndote al día, comienza con el angustiado destacado de
Life of Betrayal
, "Pain".
1TakeJay
En este momento, hay una gran cantidad de MCs que hablan de la mierda y salen de Los Ángeles, y el 1TakeJay de Compton es uno de los mejores (él literalmente llamó un EP
Talkin Shit
). Ya sea que esté llamando a una mujer por solo estar cerca cuando tiene el dinero para Benihana en "Can't Fuck With You" o presumir sobre sus conexiones con la hierba a pesar de no fumar en "Arco", nunca sabes lo que Jay va a cocinar. De un bar a otro. Hasta el momento, Jay se ha inclinado principalmente sobre los beats distintivos de la Costa Oeste, como lo hizo en
The Winning Team
, pero también ha demostrado que puede poner su sello distintivo en articulaciones más comerciales
Baby Keem
Hace un año, Keem (también conocido como Baby Keem y Two Phone Baby Keem) apareció misteriosamente en la escena con ubicaciones de producción en proyectos de un perfil mucho más alto que el de los recién llegados: la banda sonora
Black Panther
de TDE y el álbum
Redemption
de Jay Rock. Lo encontrará en los créditos bajo el nombre de su gobierno Hykeem Carter, pero aparte de eso, no se sabe mucho sobre el escritor, rapero, cantante y productor. Lo que sí sabemos es que Keem sabe cómo crear una canción completa, como lo mostró en sus EPs
Midnight and Hearts
& Darts
. Luego se unió a Cardo para un largometraje,
The Sound of Bad Habit
. En bangers como "Check Please" y "Gang Activities", puedes escuchar sus poderes crecer en tiempo real. Si el atrevido y homogéneo tema del proyecto es un indicio, Keem está aquí para ir a la cima y no tomar prisioneros en 2019.