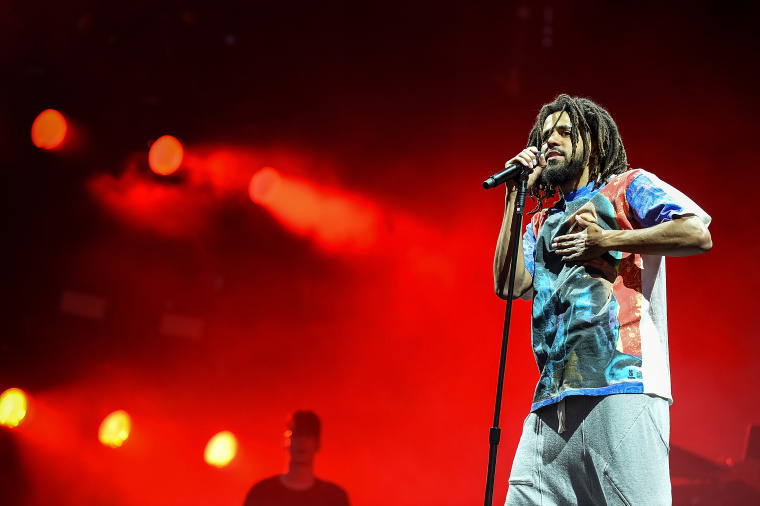 J. Cole está reuniendo a los superhéroes de Dreamville. En el transcurso de los próximos 10 días (hasta el 16 de enero), Cole curará el álbum recopilatorio de
The Revenge of the Dreamers III
, donde se reunirá con sus colaboradores grabando el nuevo proyecto en Atlanta. El nativo de Carolina del Norte publicó la invitación de oro oficial el domingo (6 de enero), ya que otros miembros de Dreamville siguieron su ejemplo.
"Se solicita su presencia y participación para las sesiones de grabación del próximo álbum recopilatorio 'Revenge of the Dreamers III'", se lee cada invitación en la parte superior. J.I.D., Earthgang, Ari Lennox, Bas, Cozz, Omen,Reason de TDE y muchos más repitieron la convocatoria con su exagerada aceptación.
Cole parece estar alistando una alineación repleta de estrellas que incluirá apariciones de artistas fuera de la familia del sello de Dreamville. Wale publicó un breve clip con su colaborador "My Boy" el lunes temprano (7 de enero), presentando el juego de pies de Nike que el par estaba tocando en el estudio.
El ejecutivo de Dreamville, Ibrahim Hamad, también invitó a Curren$y a unirse a la dicha creativa en Twitter, así que esté atento a un cameo adicional del MC de Nueva Orleans.
— J. Cole (@JColeNC) 7 de enero de 2019
— Wale (@Wale) 7 de enero de 2019