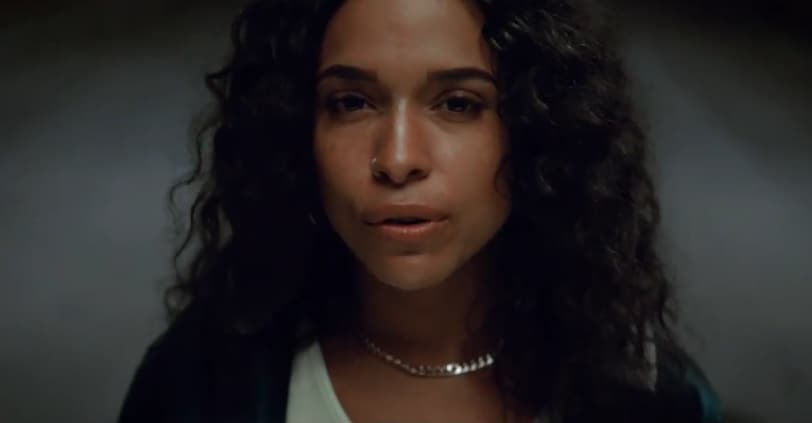 Ha llegado el momento de "Erase the Hate", de acuerdo con NBCUniversal Cable Entertainment, que se ha asociado con el artista de hip-hop Timbaland y la rapera Princess Nokia para su campaña de impacto social que se lanzó el jueves. El lanzamiento del video de la campaña "Erase the Hate" coincide con el primer aniversario de la marcha Unite the Right y los posteriores disturbios en Charlottesville, Virginia.
En el video del himno oficial de la campaña, los artistas piden un cambio e instan a las comunidades a "unir las manos y borrar el odio".
"Ahora es el momento. Un momento para un cambio. El comienzo de un capítulo. El giro de una página", dijo Princess Nokia.La rapero también critica a un congresista, ya que explica que el país necesita "líderes que hablen a la juventud" y traigan la igualdad.
En un video detrás de escena sobre cómo hacer el himno, los músicos dicen que unir fuerzas en la canción encajaba perfectamente. "Quería unirme a esta campaña más que nada simplemente porque siempre giré mi vida, giré mi música, giré mis pasiones para desmantelar el odio", señala Princess Nokia. "Soy una campeona del amor. Siempre he sido una campeona del amor".
"La música es la herramienta más poderosa para curar cualquier negatividad en el mundo", dice Timbaland. "Ser parte de esta campaña es perfecto para mí".
En octubre pasado, la presidenta de NBCUniversal Cable Entertainment, Bonnie Hammer, anunció el relanzamiento de la campaña ganadora del Emmy, "Erase the Hate", en la colección de redes de cable, que incluye EE. UU., Syfy, Bravo y E!
"Cuando lanzamos
Erase the Hate
hace más de 20 años, fue realmente inspirador ver a tantas personas reunidas en torno a la convocatoria de inclusión por sobre los prejuicios. Hemos dedicado una gran cantidad de pensamiento durante mucho tiempo a reinventar esta campaña para los conectados digitalmente de hoy en el mundo porque, lamentablemente, este trabajo se siente más urgente ahora que nunca ", dijo Hammer en un comunicado, y agregó:" Siempre he creído que las personas no nacen sabiendo cómo odiar, sino que se les enseña a odiar. Es hora de canalizar nuestra energía en hacer lo que podamos para romper este ciclo destructivo,estoy increíblemente agradecido a Timbaland y Princess Nokia por unirse a nosotros para entregar el mensaje de igualdad de Erase the Hate".
Según el sitio web de la campaña, Erase the Hate tiene como objetivo "amplificar y acelerar el trabajo de las personas y las organizaciones en la vanguardia de los esfuerzos anti-odio, pro-inclusión". La campaña alienta a los ciudadanos a intensificar y alumbrar el camino "hacia una América más incluyente y equitativa".
Además de un himno oficial, la campaña también implementará un acelerador Erase the Hate, que proporcionará subvenciones, entrenamiento y tutoría de líderes en el campo, así como también marketing, publicidad y apoyo basado en habilidades del cuerpo de voluntarios de su división.
También se implementará un fondo discrecional, diseñado como un mecanismo en tiempo real para proporcionar microcréditos a personas y organizaciones que toman medidas en las comunidades locales durante tiempos de crisis.
Las estrellas de todo el portafolio de cable de NBCU con historias personales de intolerancia e injusticia se presentarán en múltiples series de videos que se ejecutarán tanto en el aire como en línea. Un video de manifiesto de campaña, también transmitido este fin de semana por rotación, presenta mensajes de Bravo, Andy Cohen y Padma Lakshmi, Gina Torres, Ryan Phillippe, Dule Hill, Portia Doubleday, The New Day de la WWE, Christopher Meloni de Syfi, Elizabeth Hurley de E! y Soledad O'Brien, miembro del consejo consultivo de Zuri Hall y Erase the Hate.