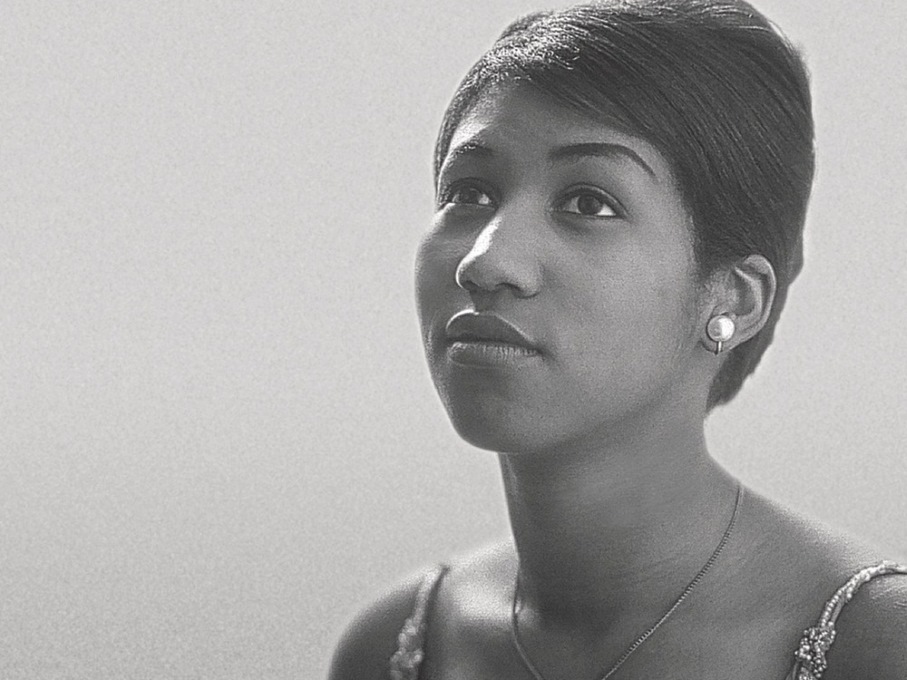 La madrugada del jueves (16 de agosto), el publicista de Aretha Franklin confirmó que la Reina del Soul falleció en su casa en Detroit de "cáncer de páncreas avanzado". Ella tenía 76 años.
Los fascinantes clásicos de Franklin como "Respect" y "Chain of Fools" resultaron ser éxitos ineludibles que mantuvieron cautivados a los oyentes. Sus altas voces no solo fueron apreciadas por los aficionados al R&B, sino también por el mundo del rap. Canciones como "Ms. Fat Booty" de Mos Def y "Selfish" de Slum Village son ejemplos de paisajes sonoros inmaculados que rinden homenaje a la venerada cantante.
Con un catálogo que abarca más de 50 años, el catálogo de Franklin es un tesoro para los entusiastas de la música en la búsqueda desesperada de la comida del soul. Vea a continuación una lista de alguno de los mejores samples de Aretha Franklin utilizadas a continuación.
Grabación original
: "
Rock Steady
" (1971)
Outkast, "Jazzy Belle" (1996)
En 1996, Outkast lanzó su álbum
Atliens
, que incluía su banger con tintes de soul "Jazzy Belle". Andre 3000 y Big Boi patinan ágilmente sobre el beat producido por Organize Noize, que contiene un scratch posterior al coro de
"Rock!
" llamado de Aretha de principios de los 70s de "Rock Steady". El tándem de Atlanta demuestra ser experto en sus avances sexuales en la pista.
Dr. Dre, "Rat-Tat-Tat-Tat" (1992)
Dr. Dre utilizó una sample similar de "Rock Steady" de OutKast para su calentador titulado "Rat-Tat-Tat-Tat", con Snoop Dogg.
The Chronic
destaca a Snoop y Dre criticando su escasa oposición con gran fuerza y, por supuesto, encendidos versos.
Grabación original
: "
Call Me
" (1970)
Slum Village ft Kanye West & John Legend, "Selfish" (2004)
Dripping en soul, "Selfish" encuentra a un joven Kanye West mostrando sus habilidades de producción precoz en el tablero. No solo West establece brillantemente la mesa con el beat, que se desliza sobre el piano y las cuerdas del clásico de Aretha de 1970, sino que también crea un verso indeleble: "Can I please, say my peace/ If y'all fresh to death, then I'm deceased," dice alegremente.
Big Sean "Call Me"
En las primeras etapas de su carrera, Sean lanzó su mixtape
Finally Famous
y sus entusiastas fanáticos se emocionaron con su breve verso sobre "Call Me". Lleno de metáforas, su "Call Me", que monta una versión de Aretha en el tono alterado, es un refugio seguro para los adictos a la liricas . "Cause they didn't think I'd be good, now I be G.O.O.D/ So they wanna call me like Tweet would/ Saying "Get this money like we should!"/Like we should, n---a?"
Grabación Original:
"
(You Make Me Feel Like) A Natural Woman
" (1967)
Alicia Keys, "Lovin' U" (2001)
Keys hipnotizó a la industria con su sencillo "Fallin '" en 2001. Aunque su single se elevó al número uno en el Billboard Hot 100, fue el rendimiento eléctrico de Keys en su álbum debut
Songs in a Minor
lo que la transformó en una gran cantante en la industria de la música. Un punto culminante fue cortesía de su esfuerzo tranquilizador en "Lovin 'U", que refleja expertamente el ritmo de la interpretación inmortal de Franklin de "Natural Woman". La interpretación de Keys es admirable homenaje a la Reina del Soul.
Grabación Original
: "
You Are My Sunshine
" (1967)
Mobb Deep, "Drop a Gem on 'Em" (1996)
En respuesta al diss mordaz de Tupac "Hit 'Em Up", Mobb Deep aplaudió con su canción volcánica "Drop a Gem on' Em". Tanto Havoc como Prodigy perforan la muestra (de Franklin que dice "some rain has got to fall" de su versión del estándar pop "You Are My Sunshine") con tenacidad mientras enfrenta al MC de Death Row .
Grabación Original
: "
One Step Ahead
" (1965)
Mos Def, "Ms. Fat Booty" (1999)
Yasiin Bey, antes conocido como Mos Def, obtuvo una gran aclamación cuando lanzó su álbum de 1999
Black on Both Sides
. Bey no solo capturó la atención de los oyentes con sus viscerales interpretaciones de "Hip-Hop" y "Mathematics", sino que su enfoque en su primer sencillo "Ms. Fat Booty" resultó ser un exito instantáneo. Con la voz de Franklin "One Step Ahead" cortada a través del registro magnético, Bey nos da un curso intensivo en el arte de la narración de historias, mientras intenta asegurar la atención de la mujer del título.
Grabación Original: "
Day Dreaming
" (1972)
T.I., "Let's Get Away" (2003)
A principios de la década de 2000, T.I. se acercó al estrellato con su encanto sureño y sus himnos cargados de trap. En su grabación "Let's Get Away" de 2003, que intercala frases nostálgicas melancólicas de una joven Aretha de "Day Dreaming" --T.I. alista a Jazze Pha para ayudarlo a reclutar desventurados románticos que buscan una emocionante aventura con el autoproclamado King of the South. Con una entrega de despensa a su disposición, T.I. tiene despensa más que suficiente para llevar a una mujer para que viaje con él en cualquier momento.
Cam'ron, "Daydreaming" (2002)
Aunque el álbum de Cam'ron de 2002,
Come Home With Me
, estuvo cargado de éxitos street banger como "Welcome to New York" y "Oh Boy", Killa también demostró que tenía una debilidad por las mujeres en "Daydreaming". Con el sampleo de Franklin sirviendo como ingrediente clave, Cam toma responsabilidad por sus fallas y promete ser un mejor hombre para su dama. "You paid attention when no one acknowledge me/ This is my public apology, holla B",dice Killa.
Grabación Original
: "
Young, Gifted and Black
" (1972)
Rapsody, "Laila's Wisdom" (2017)
Un inspirado levantamiento de la introducción de la canción del título Young, Gifted and Black de Aretha eventualmente se convierte en una canción triunfante para la canción que da título a Rapsody, para su
Laila's Wisdom
LP, nominada para un Grammy. El productor Nottz corta el piano del gospel para que se sienta bien listo para la barbacoa, mientras la MC escupe "Growing up I shopped at KMart and Ross'/ Celebrated every win, and learned to learn from all my loses."