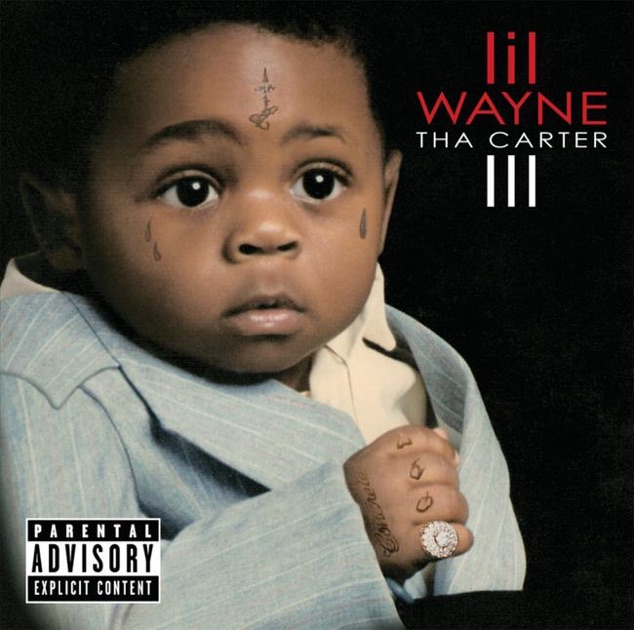 Con el décimo aniversario de
Tha Carter III
de Lil Wayne acercándose este fin de semana (10 de junio), Spotify se encontró con una serie de artistas de hip-hop directamente inspirados por Weezy para escuchar sus pensamientos sobre la primera obra magna del nativo de New Orleans en 2008.
Artistas de distintas generaciones como Chance The Rapper, Lil Uzi Vert, T-Pain, Tyga, Migos, YG, Lil Yachty, French Montana, Rich The Kid, Ty Dolla $ign, y más se ofrecieron cómo sus conexiones con el ganador del Grammy-proyecto que fue cargado con himnos clásicos en todos los ámbitos. Además, cada rapero tenía una famosa portada de álbum de Wayne rehecha con una foto de bebé propia.
T-Pain reflexionó sobre cómo su legendaria colaboración "Got Money" con Weezy surgió en una sesión de estudio aleatoria donde el par fue casualmente reservado. "Después de que 'Lollipop' cayera, era mi misión trabajar con Wayne", agregó. "Entonces finalmente lo vi pasar junto a mí cuando estaba en el mismo estudio en el que estaba mientras grababa 'Tha Carter III'. Dije: '¿Qué pasa?', Él no me escuchó '.
El nativo de Tallahassee agregó: "Volví a mi estudio y saqué un verso que acababa de hacer, le dije a mi gente que lo enviara a la habitación de Wayne. Me escuchó entonces. 'Got Money' nació y siempre estaré agradecido por una larga amistad que siguió. Las influencias de Wayne en el juego de rap todavía son muy evidentes en la música actual y, estoy seguro que en el futuro para muchas generaciones ".
Tyga conoció a Weezy en el estudio cuando el cantante de 35 años de edad estaba grabando el destacado single de Tha Carter III "A Milli" antes de firmar un acuerdo con Young Money.
"Recuerdo estar en el estudio con Wayne todos los días. Realmente estaba viendo a un maestro en el trabajo. Verdadera sensación superestrella. "
Tha Carter III"
fue la guinda del pastel ", escribió T-Raww.
"El juego de rap nunca sería lo mismo después de eso. Un millón de ventas de álbumes reales a la primera semana antes de la transmisión. ¡Uno de los mejores momentos de mi vida fue experimentar esto de primera mano! "
El arte de Lil Uzi Vert es un resultado directo del impacto que Weezy ha tenido en el hip-hop a lo largo de su prolífica carrera. "Cuando escuché 'Tha Carter III', supe que Wayne era el mejor rapero vivo", proclamó con confianza el rapero de Filadelfia.
El fin de semana de aniversario del álbum se hizo mucho más dulce para Wayne, que acaba de acordar un acuerdo en su larga demanda y disputas públicas con Birdman. "Puedo decir que mi cliente está contento. Es su propio hombre, un hombre que posee sus activos, su música y él mismo. En algún momento, Wayne les informará a sus fanáticos lo que sucederá después", reveló el abogado de Carter, Ron Sweeney.
Echa un vistazo a la colección completa de Spotify Rap Caviar con la descripción de cada artista.