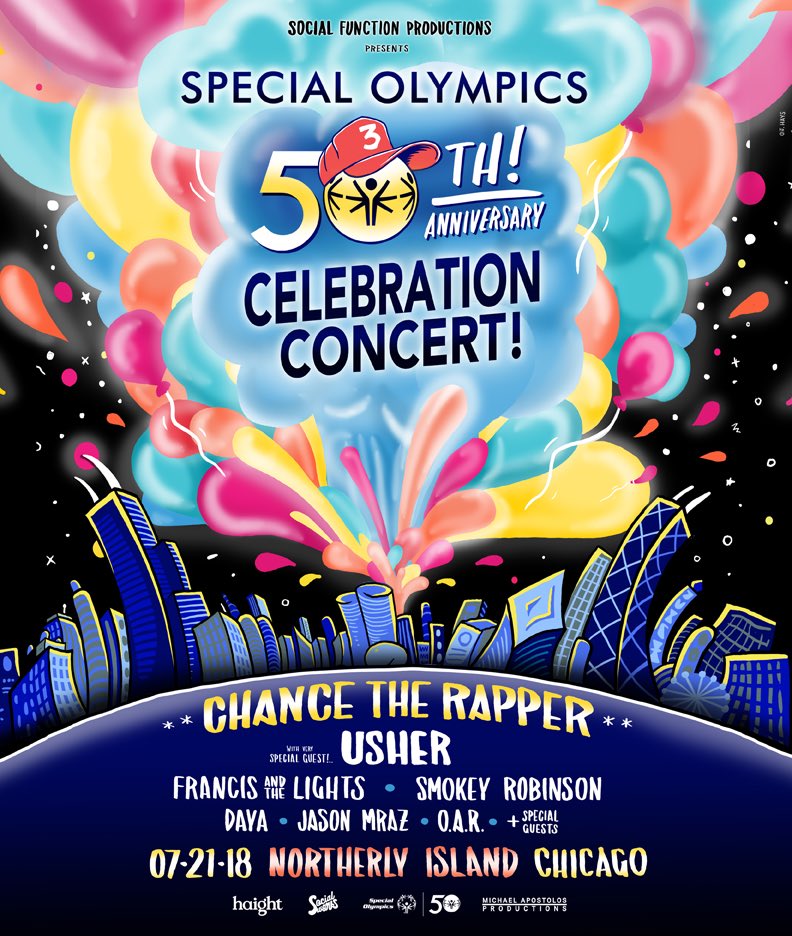 Festivales, ceremonias de graduación, eventos deportivos: Chance the Rapper es la estrella del hip hop para todas las ocasiones. El artista y activista de Chicago encabezará un concierto el próximo mes en su ciudad natal para celebrar el 50 aniversario de las Olimpiadas Especiales.
Chance liderará un proyecto de ley que presenta a Usher, Frances & the Lights, Smokey Robinson, Daya, O.A.R., Jason Mraz y más para el "Celebration Concert", que se celebrará el 21 de julio en el pabellón Huntington Bank en Northerly Island.
El espectáculo de un día recaudará fondos para las Olimpiadas Especiales, que se estableció en 1968 para brindar oportunidades a las personas con discapacidades intelectuales. Los boletos tienen un precio en una escala móvil de $ 50 a $ 150 y se pueden comprar
aquí
en el sitio web oficial de Chance.
— Chance The Rapper (@chancetherapper) 25 de junio de 2018